"Coming back into the arena, especially in an event like this, you see so many friends, former colleagues and new acquaintances that you feel it's just a very special moment," he said. "Because we all know the UK is really the crown jewel of the industry. So, coming in when you're leading one of those established brands [in the industry] is a special moment. Especially when you walk around and start to meet, greet and engage with your contacts – either from a carrier or a broker perspective.
"If you look at the theme of BIBA, of the insurance community coming together, that's exactly what the purpose and the intent of the industry should be about. And I think, with recent events, it's just reinforced that approach. That's why [the BIBA conference] is so special, because it just brings the industry back on message in terms of what's important, and what we should be doing for the customers and the market."
Chris Shortland who took on his new role as MD of Ethos Broking earlier this year, reflected on his experience of BIBA 2022 and the opportunities it brought to catch up with the business's strategic partners. It was a great experience, he said, and one that brought numerous opportunities to explore further avenues for collaboration within the wider Ardonagh group.
Also just having the chance to meet up and speak to old friends was fantastic, Shortland said, particularly after so long without that in-person interaction. It's an odd experience speaking to people face-to-face after so long on computer screens, and it brings its own surprises in terms of what people look like in 3-D. But getting to know people again, and rekindling relationships is at the core of what BIBA 2022 is all about, and he's excited about the platform for growth this offers businesses going forward.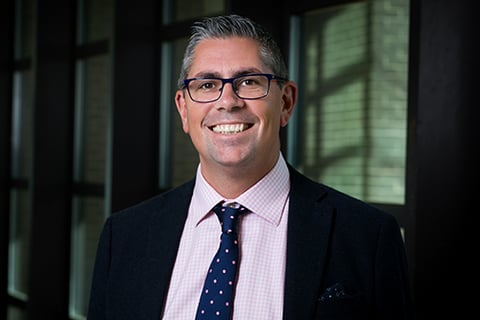 "BIBA 22 is absolutely fantastic," added Martyn Mathews (pictured directly above), senior director, personal & commercial lines, UK and Ireland, LexisNexis Risk Solutions. "It has been so busy, and I'm so happy to meet people that I haven't seen in a number of years. I think it's as busy as I can ever remember it being [even prior to COVID]. I've seen people that I've not seen for so long, there have been hugs going on, there have been high fives, there have been all sorts of things going on, it's wonderful."
It's very good to be back with the market and to see its energy first-hand, noted Elie Hanna, chief distribution officer, UK & Lloyd's market, at AXA XL. Being at home for the last two years has not been easy for anybody in this industry which is made up of people looking to expand their businesses and their partnerships. Everybody has missed it, he said, and it's great to be back.
"I think that we did great as an industry throughout COVID, because we managed to transition and [our] service, relatively speaking, was not interrupted for our customers," he said. "When you look at how we managed to divert that business model from being in the office in the office every day to Team and Zoom etc, I think we did really well – generally speaking. But effectively, this is a people business and for people to grow, and for other people to enter the industry, that face-to-face interaction is so valuable."
Read more: Pen Underwriting CEO on the steps to achieving a £1 billion vision
CEO of Pen Underwriting Tom Downey also emphasised the energy that characterised the BIBA conference, within the Pen stand and also across the wider event. That buzz was fantastic, he said, and it was great to see friends and colleagues come together – from both a personal and professional standpoint.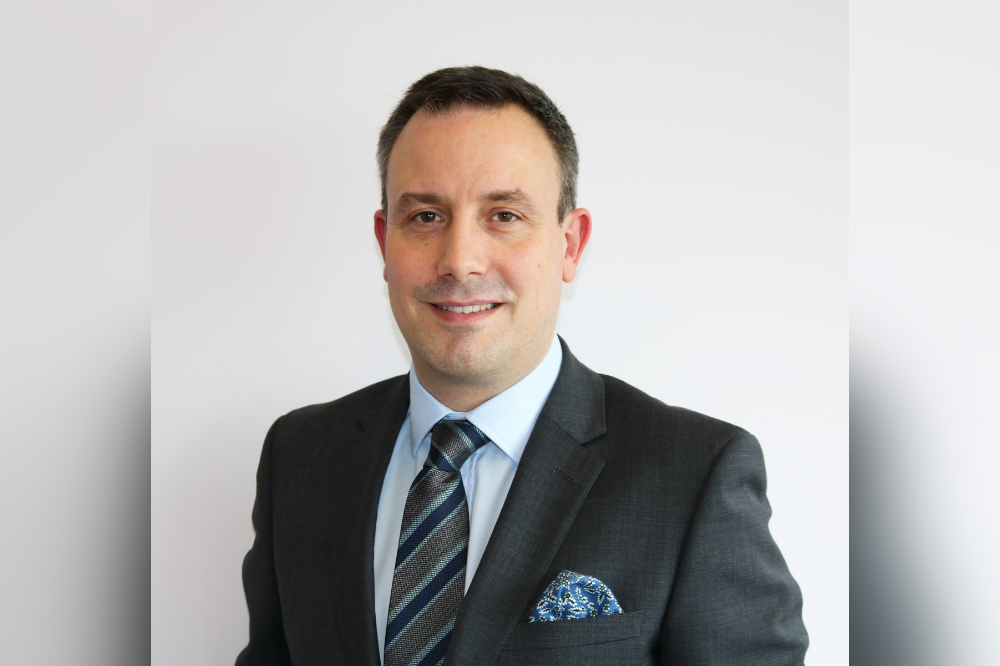 BIBA was just what the market needed following the pandemic, noted Richard Tuplin who was appointed CEO of Towergate Insurance Brokers in March of this year. Being part of this chance for industry players to interact with people they haven't seen in years and to forge new relationships has only hammered home for him that "nothing beats relationships".
"There's a place for virtual things," he said. "But [BIBA] is not one of them… When you see the atmosphere, you think 'aren't we in a great profession?' I'm 25 years in it now, and it really is a privilege to be here… When you're part of it and you can see the industry working, you see that it's done on relationships… So, coming off today, I'm excited about the future and what the future holds."
Source: www.insurancebusinessmag.com