Have you ever considered a family camping holiday to Europe? Many people will have grown up with their family summer holidays spent camping in Europe but, if you're anything like me, it's not something my family ever did so it's a holiday style that was not on my radar.
I wasn't aware of the incredible campsites and camping resorts around Europe. They are enormous and have the most amazing pool complexes, kids clubs, restaurants, cafes, lakes, woodlands, play parks and endless activities for the whole family. They're more like mini villages than campsites and they seriously put our British campsites to shame!
In the UK a campsite is little more than a field with a toilet block but in Europe they are something else!
I've now visited a few campsites around Europe and I'm determined to book a holiday camping in Europe for next year as I'm sure this will be the best option for our growing family.
Why I want to book a family camping holiday abroad next year
If you follow me on Instagram you will have seen that I've recently returned from a family holiday to Majorca where we stayed at an all-inclusive family-friendly hotel. It was great but we were missing one thing…space! We had a two-bedroom hotel room but, even then, we were constantly on top of one another. There just wasn't enough room for the five of us.
What we really want is a villa on some kind of resort where we can benefit from having our own space, a small kitchen, living area, separate bedrooms and outdoor space. But we also want the facilities and communal areas of a resort so the kids can make friends and play.
The only problem with hotels like this is that they're very expensive!
I mentioned this on Instagram and so many people suggested we need to go to a campsite in France!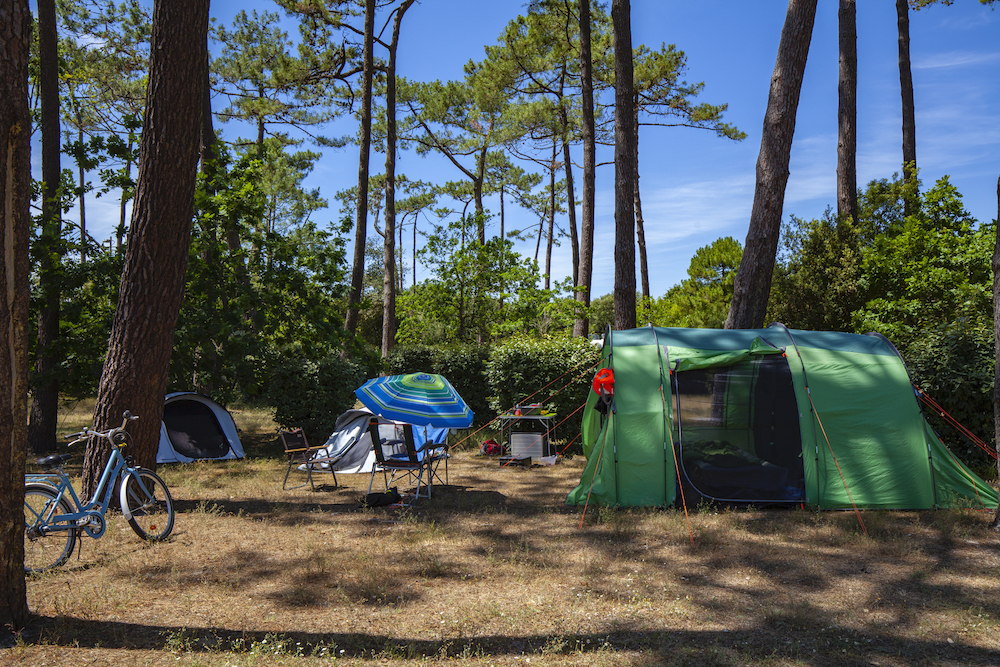 17 benefits of camping in Europe with your kids
#1. Better weather than camping in the UK!
OK, the first and main benefit to camping in Europe is that you're going to get much better weather than you would in the UK! Camping in the UK conjures up images of huddling in soggy tents and shivering around a BBQ as you cook sausages under an umbrella! I love camping in the UK and sometimes we are blessed with glorious weather but, more often than not, it's cold and drizzly and the weather has the potential to ruin your camping holiday. So get yourself over to France of Spain, Belgium, Italy or Croatia and you're guaranteed to have better weather!
#2. More affordable than hotels and villas
The second benefit to camping in Europe is that it's a more affordable holiday option for families in comparison to staying in hotels or villas.
Even a budget hotel where the whole family sleeps in one tiny room is likely to be more expensive than camping in Europe.
#3. You can camp or stay in a more luxurious mobile home
You also have the added benefit of having different accommodation options on European campsites. You can opt for a basic camping pitch where you take your own tent. This is the most budget friendly option and if you already have your camping equipment that it's a great way to holiday! (We have the Coleman Octagonal tent and it's brilliant for a family because it's spacious, has blackout bedrooms and you can stand up in it).
Or, if you don't have your own camping equipment, you could opt for a more luxurious camping pitch with electricity and tents already set up for you. You could choose quirky glamping options like yurts, safari tents, gypsy caravans or treehouses. 
Or opt for a mobile home or chalet which, again, can be fairly basic or really luxurious. Some premium mobile homes are nicer than hotels and you can even get them for big groups!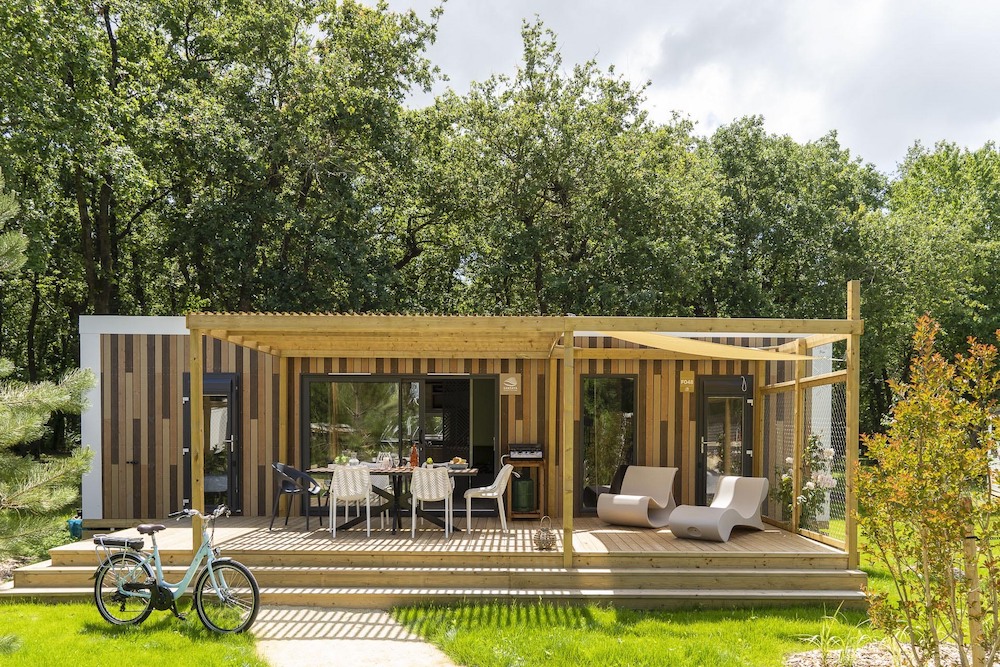 #4. Luxury campsites have so many activities and swimming pool complexes
Now that I've got three energetic kids I really appreciate staying somewhere with lots of activities and swimming pools. When we go abroad they really just want to swim and splash and go on water slides and make friends to jump in and out of the pool with.
The pool complexes when you're camping in Europe are incredible. The pools alone would keep my kids entertained for a whole holiday but there are loads of other activities too. Things like horse riding and bike riding, fishing, boating, treetop adventures, zip wires, play parks and bouncy castles. Not only that but they also have kid's clubs and evening discos where children can go and make friends and be entertained by professional staff!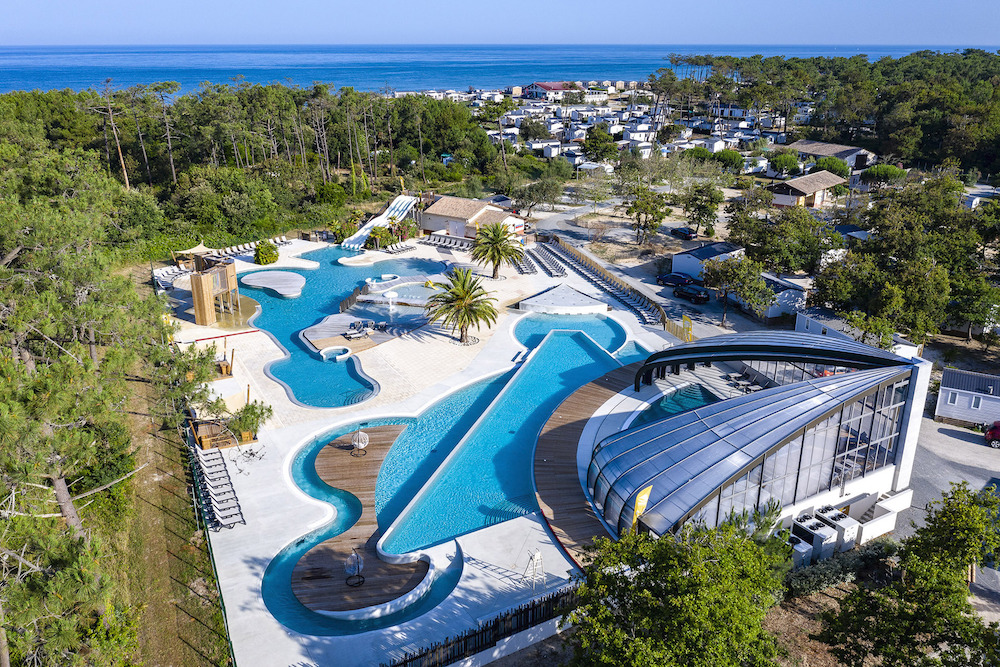 #5. It's an easier option for a family of five or more
If you've got three or more children then you might already be aware that holidays are a little more difficult. Many hotels don't allow more than four people in one room, meaning you often need to book two rooms (which may or may not be adjoining). This can then almost double the cost of your holiday!
This is why camping or staying in a mobile home or chalet can be a lot cheaper. Many mobile homes have three bedrooms so the kids aren't all squished together. And if you drive, you save further still as you won't be buying as many plane tickets.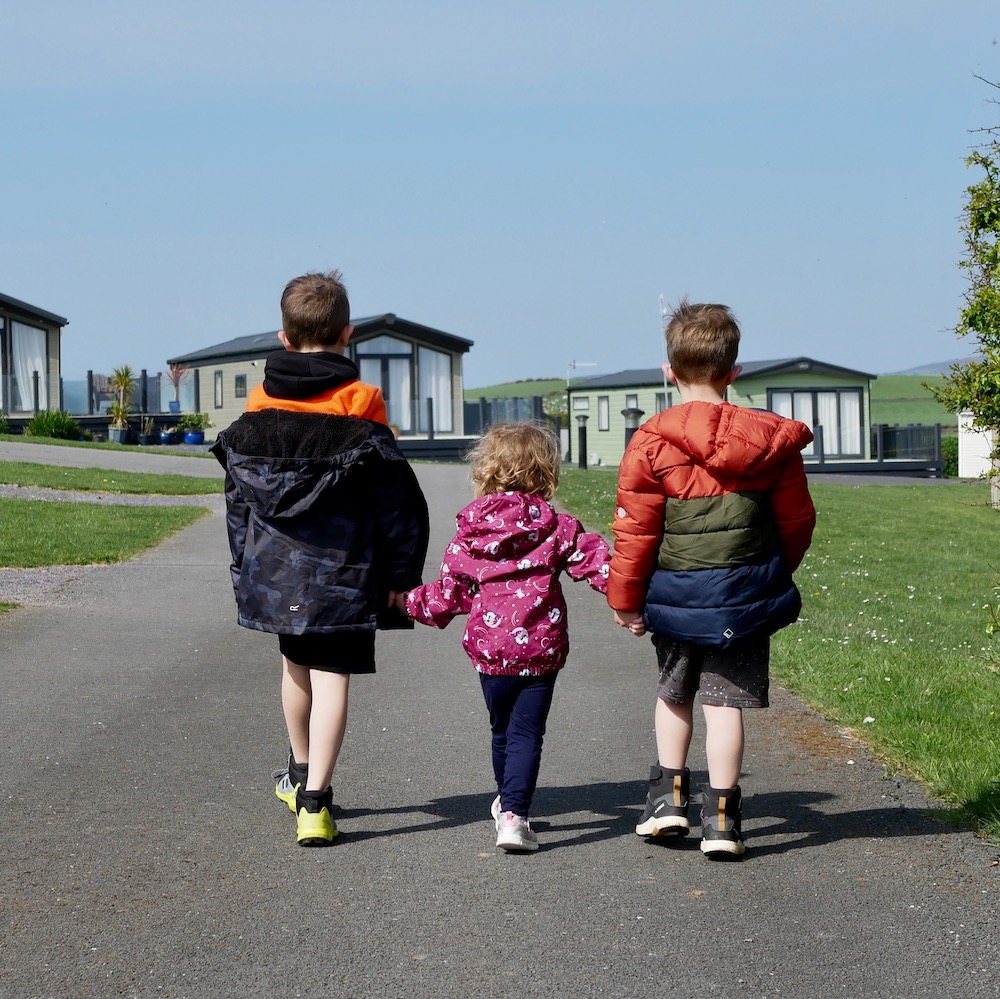 #6. You can take your dog!
The final reason why you should take your family camping in Europe is possibly the most important one…you can take your dog! Your four-legged friend is part of the family and a holiday without them just wouldn't be the same. Many European campsites allow dogs so if you're driving you can take your pooch along. If you'd normally need to put your dog into kennels then this will also help save money on the overall cost of your holiday.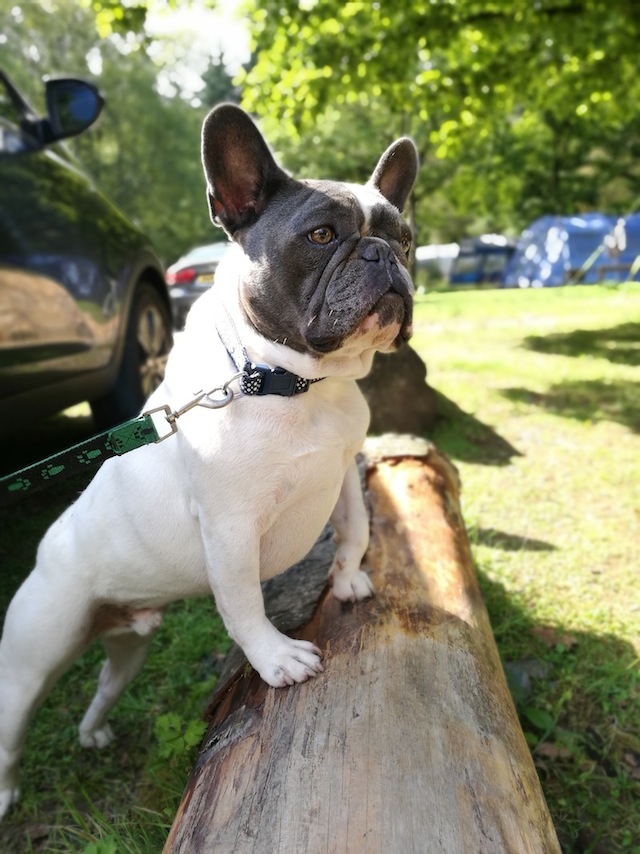 #7. It's a great chance to try new hobbies
Fancy trying archery or horse riding, maybe windsurfing or table tennis, volleyball, scuba diving, mini golf, tennis or surfing? There are so many opportunities to try new activities and potentially pick up a new hobby.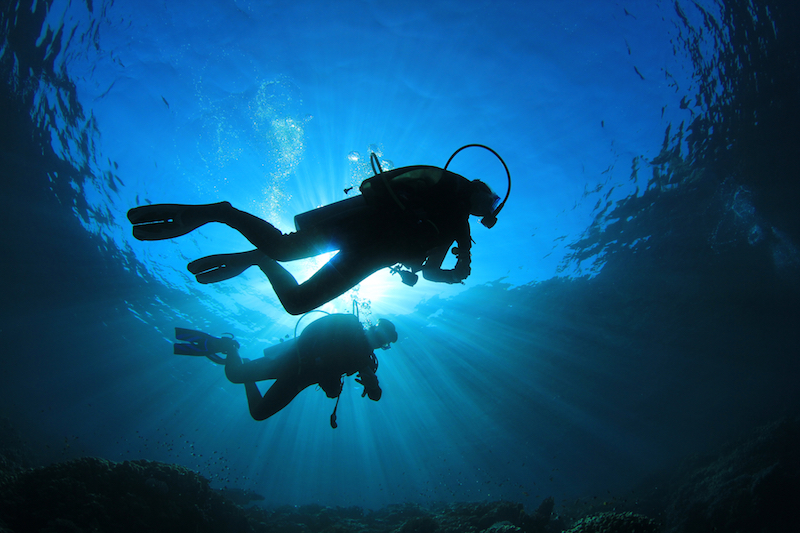 #8. Kids have so much freedom to explore
One of my favourite things about camping in Europe, or camping anywhere really, is that kids have so much freedom. Campsites are fairly safe, enclosed spaces where cars have to drive slowly and there are purpose built areas for children to explore. This means they can have a lot more freedom than they would at home. Older kids get the independence they crave that we often can't give them in busier, more built up areas.
#9. Kids (and parents) can make friends
It's difficult to go camping in Europe without making friends! Campsites are naturally communal places with lots of areas where people gather. Children will make friends at kids clubs, the pool complexes and in the play parks and parents will end up making friends too.
I'm a firm believer that it's easiest to entertain children with more children so this is always a winner for us!
#10. Brings the whole family closer to nature
Whether you're staying in a tent or a chalet, you're going to feel so much closer to nature than any other kind of holiday.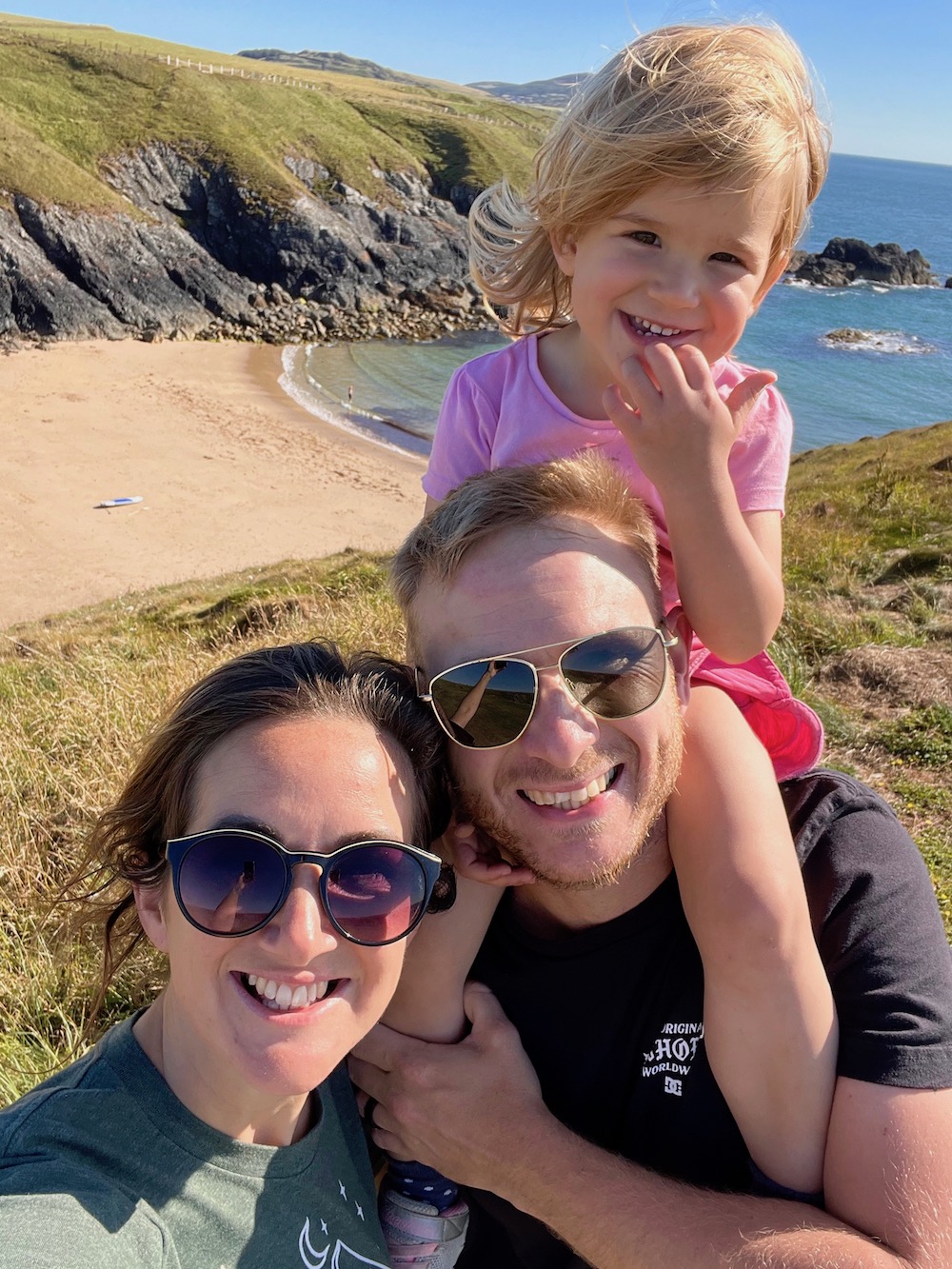 #11. More adventurous and exciting than a hotel
There's something really exciting about staying on a huge campsite in Europe. There's so much to see and explore and it's so much more adventurous than a standard hotel.
#12. Family-friendly restaurants on site
European campsites often feel more like mini villages and will have restaurants, shops, cafes and delis onsite. This just makes it a really easy way to eat out with your family.
#13. You could drive
One of the huge benefits when camping in Europe is that you can drive. OK, it's a long old drive but it can be easier and cheaper, especially if there are four or more of you and you have a lot of luggage. And if you would have hired a car once you reached your destination then it works out even better!
Read more: My travel hacks for your first time driving abroad
#14. You can move around and try different sites or areas
During my last holiday camping in Europe we opted to move around every 4-5 nights. This added to the sense of adventure and allowed us to try different areas and campsites. We had some by the sea and some near pretty towns. One was deep in the countryside and some were busy and others were quiet. It was a really fun and exciting way to see more of France.
Here's a look at my first French Road Trip which was amazing!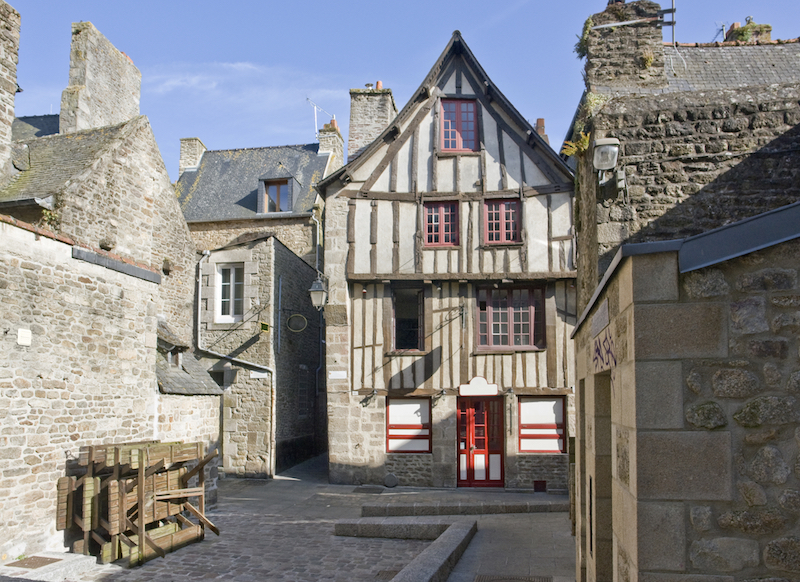 #15. International friendships
Another thing I really like about European campsite holidays is that there will be a range of nationalities there. I find hotels often end up being mostly one nationality, which can be nice as everyone speaks the same language, but it's better when you can meet people from across Europe. It's also lovely to see children make friends of different nationalities and teach each other a little of their languages.
#16. You can get a little bit of culture too
If you like to visit old towns, historic cities or castles then you're in luck because when you're camping in Europe you're never far away from beautiful places. When I went camping in France a few years ago we spent a day at Mont Saint Michel and it was incredible.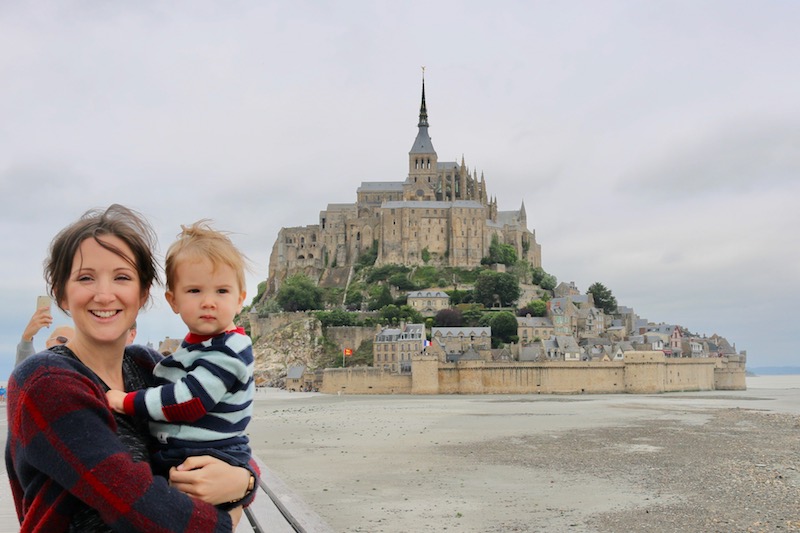 #17. Self catering is much easier for young families
Try taking a young family to a restaurant for breakfast, lunch and dinner for a whole week and you're going to agree that self catering is easier! In my experience, most young children are reluctant to try new foods so they end up eating the same thing again and again when you're at a hotel buffet. At least when you're self catering you can ensure most meals are fairly familiar and your kids will eat a healthy and balanced diet.
And if you've got babies and toddlers you can feed them first and then put them to bed, meaning the adults can have a peaceful and relaxing dinner alone.
Source: thetravelhack.com