Last weekend I stayed in the most perfect log cabins in Wales at Trawsfynydd Holiday Village. It was an idyllic escape and these cabins are a hidden gem…so ssssssshhh, keep them quiet!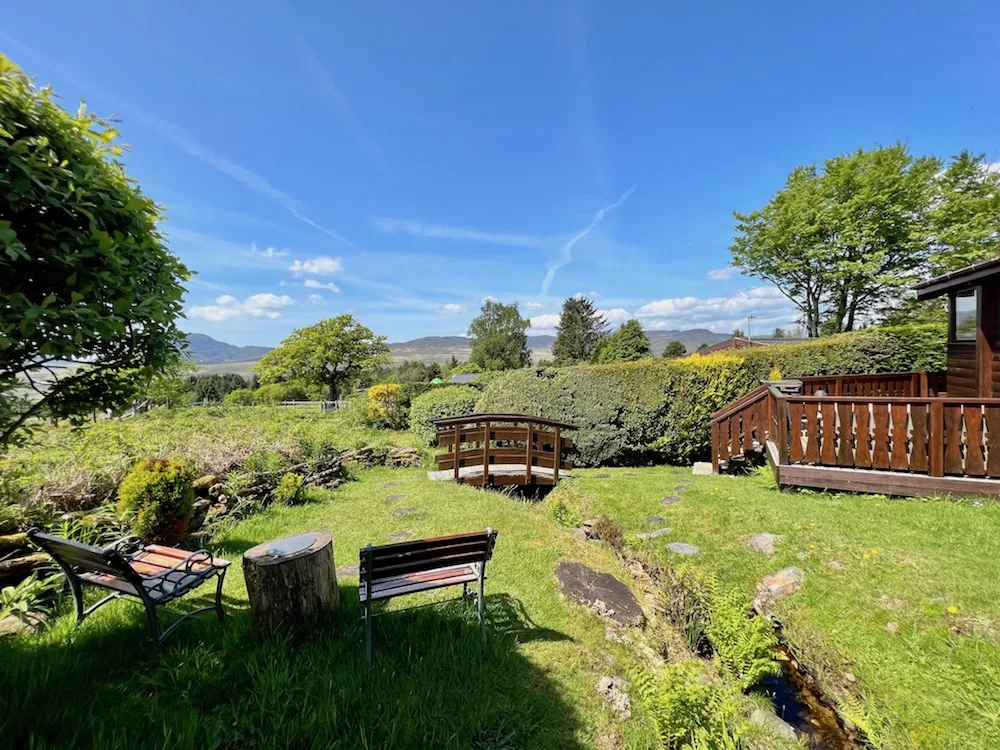 'It's like a time warp here,' I was told apologetically as I checked into my log cabin for the weekend. 'But we're slowly moving into the twenty-first century!'
'No!' I wanted to cry. 'Stay in whatever century you're in because this place is the dream.' 
If this is what the last century was like then build me a time machine and send me back because I like it here.
I was checking into Trawsfynydd Holiday Village in Gwynedd in Snowdonia, Wales.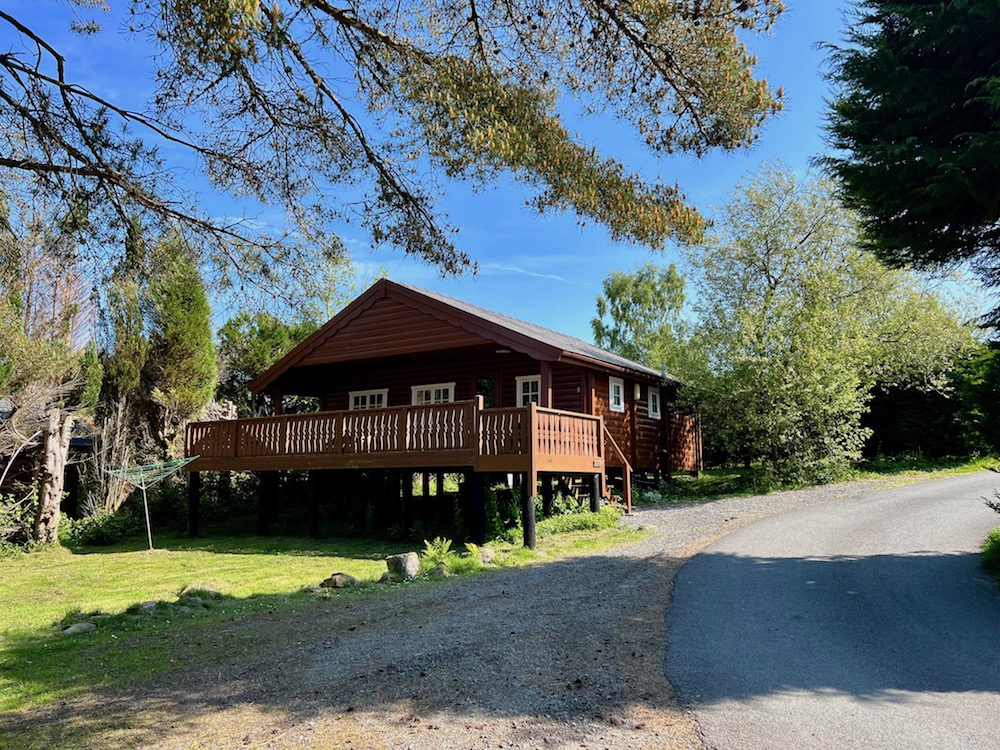 Nestled between the mountains of Snowdonia, this perfect little timewarp is home to an idyllic collection of over 300 log cabins. Not that you'd know there are so many of them because each cabin is hidden between the trees and bushes and it was the most tranquil holiday park I'd ever visited.
The holiday village feels a lot like a summer camp from American films like The Parent Trap or Camp Nowhere. Adorable log cabins are tucked away amongst the trees and you can just imagine how fun it would be for a child to spend their summer holidays here. Actually, I can imagine how much fun it would be for ME to spend my summer holidays here! This place may be lacking in wifi but it certainly makes up for it in charm and the opportunity for good old fashioned family fun.
The log cabins look like a grown up version of a children's playhouse. Most of the cabins are privately owned but rented out by the holiday village so each cabin is slightly different with its own quirks and charm.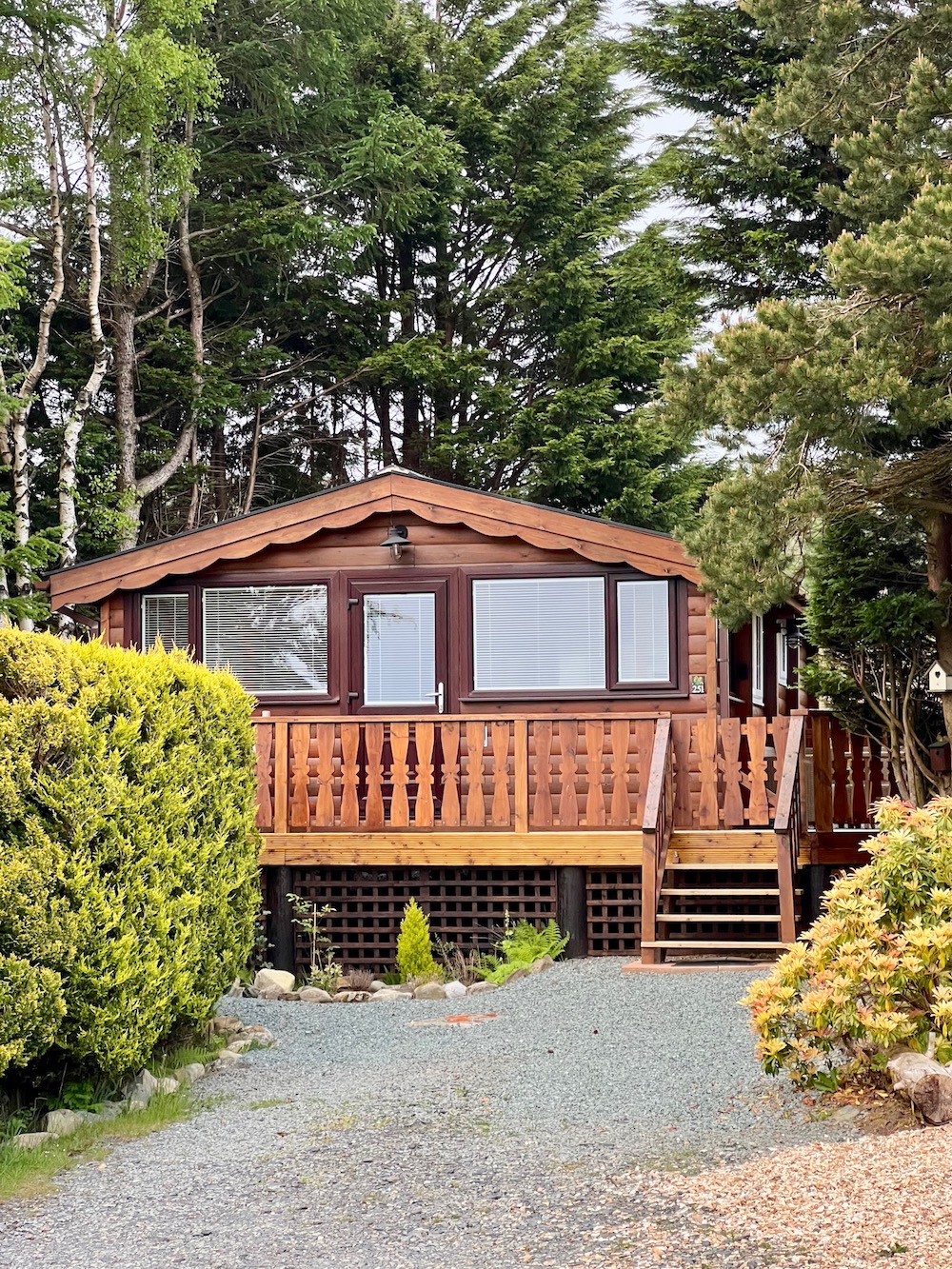 As I walked around I could see one cabin with floor to ceiling bookshelves and I could just imagine the happy owner sitting on their veranda, reading the summer away.
Another cabin had a variety of wetsuits hanging across their veranda to dry in the sunshine and I imagined another happy family who must have been out for a morning surfing session. 
One cabin was surrounded by the most beautiful pink flowers and another had a huge BBQ area where you just know the family will gather for summertime feasts.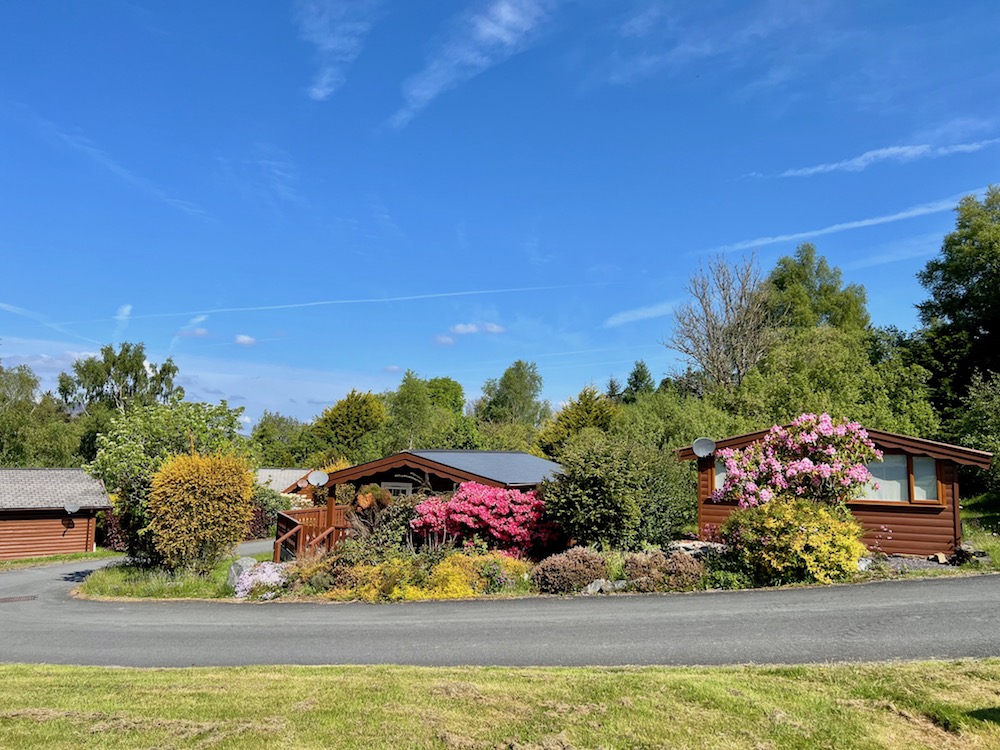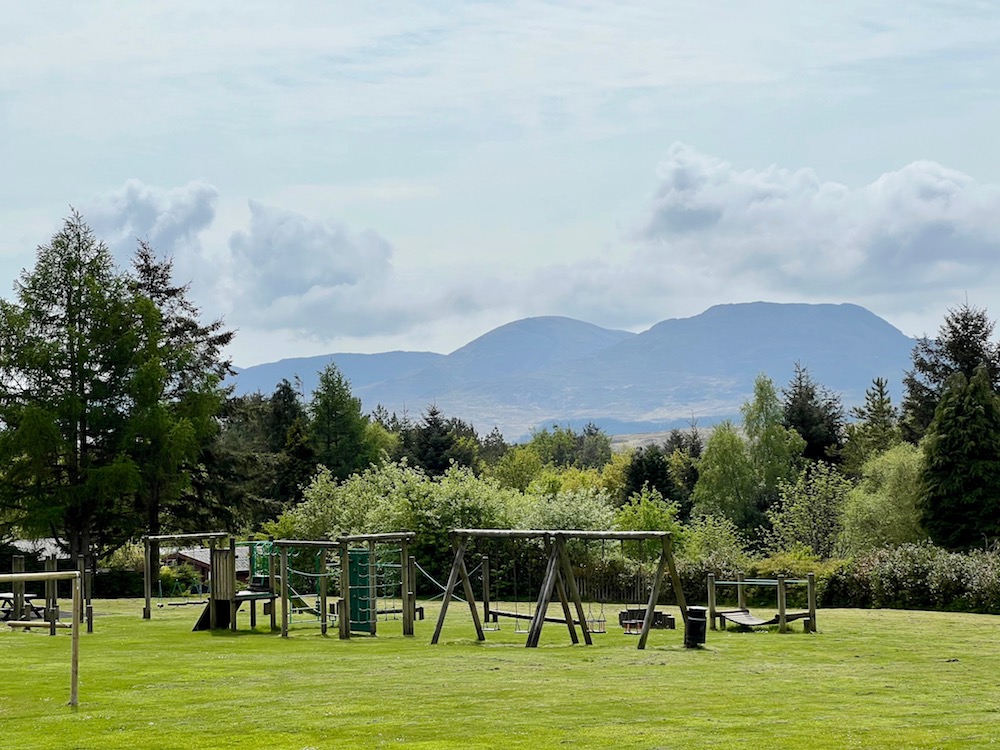 At the centre of the holiday village is a large playing field with a great park for the kids. I was told this becomes a real hub and I can imagine myself and my friends sharing a bottle of wine at the picnic benches while the kids play football or a big, communal game of cricket.
I was lucky enough to look inside a few of the cabins and I can confirm that they're all just as cosy and homey as you'd expect. They all have warm, wooden walls, timeless decor, great big sofas and plush beds. It's the kind of place you'd return to with dirty feet and sunkissed skin and crazy hair after a day outside exploring.
You'd be forgiven if you'd never heard of Trawsfynydd Holiday Village before. I'm fairly local to the area and I'd never heard of it.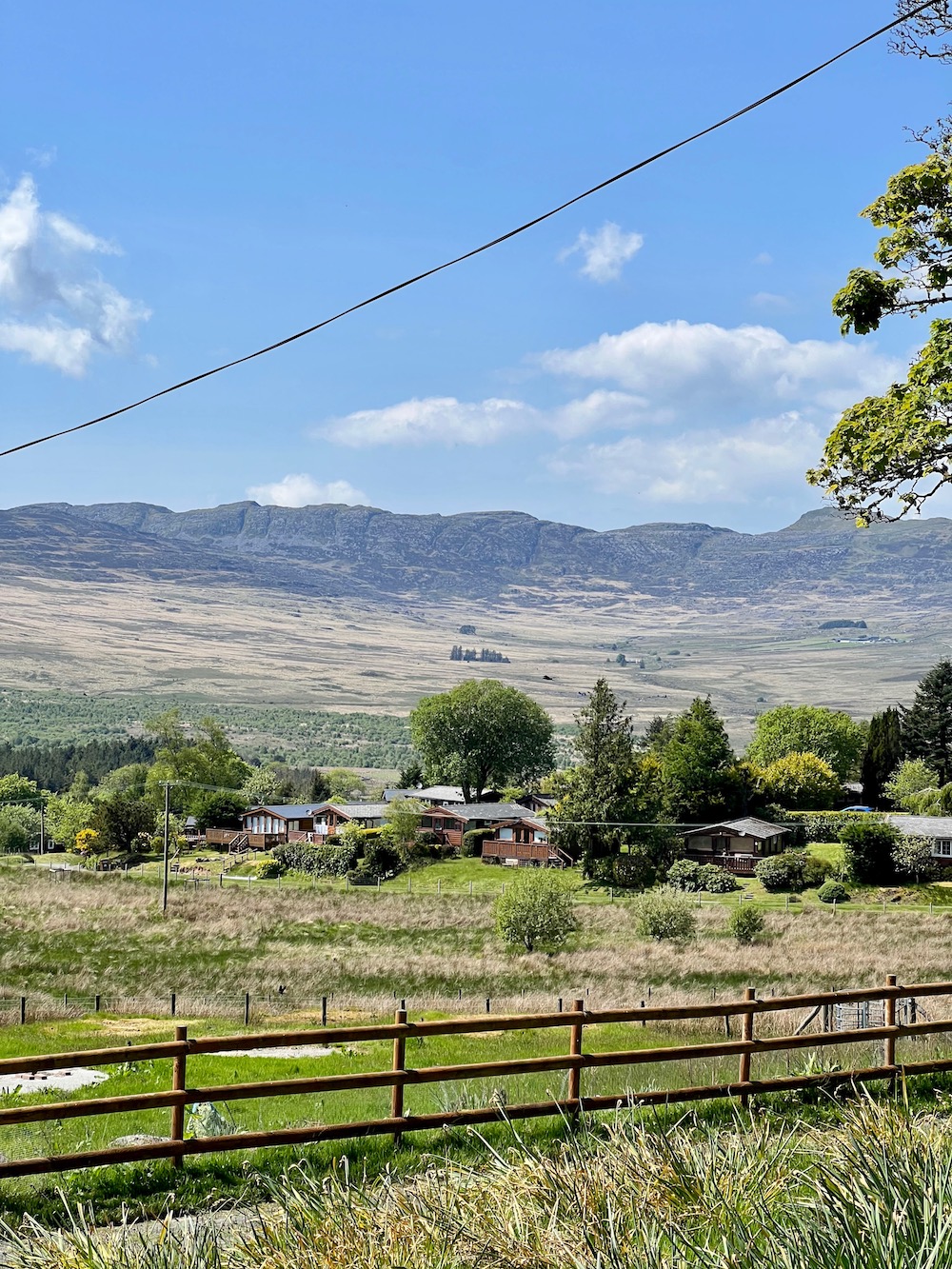 Trawsfynydd Holiday Village is in the centre of Snowdonia  so if you're looking for log cabins in North Wales it's ideally located for lots of local attractions. Admittedly, you're going to have to drive to get anywhere but there's so much to see less than an hour away.
Beaches and pretty coastal villages near Trawsfynydd Holiday Village
The links below take you to a blog post I've written about the destination.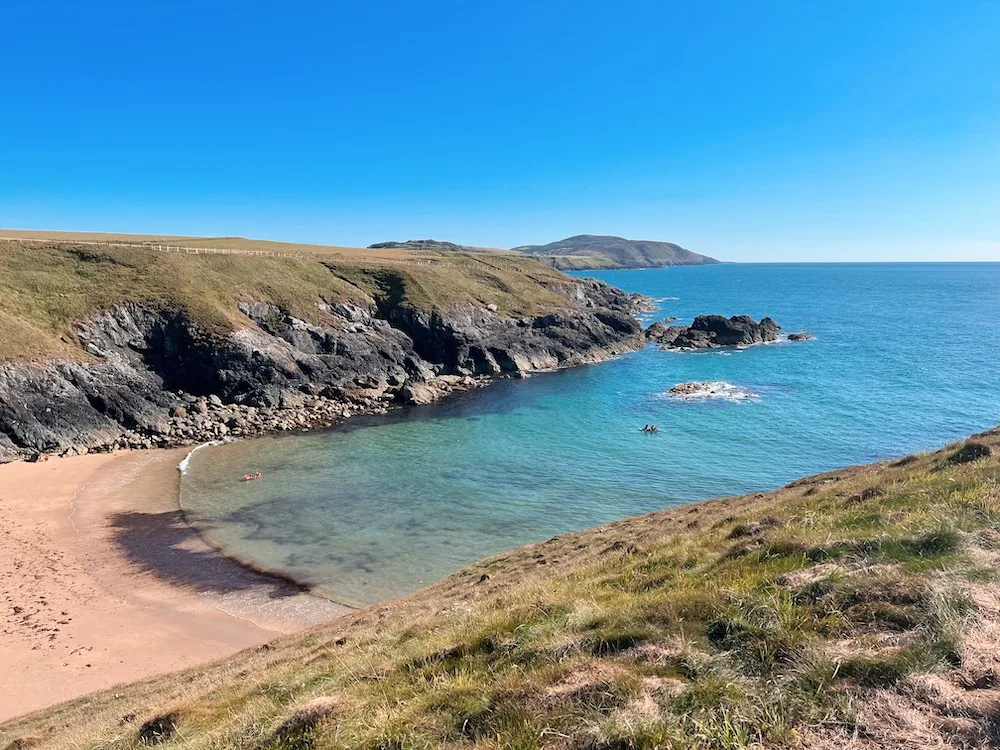 Other local attractions near the log cabins in North Wales
Trawsfynydd Lake (4 minutes)
Coed y Brenin Forest Park (6 minutes) <- Really good for mountain biking as well as family walks
Portmeirion (24 minutes)
Beddgelert (32 minutes)
Betws-y-Coed (37 minutes)
Lake Vyrnwy (54 minutes)
Llangollen (1 hour 5)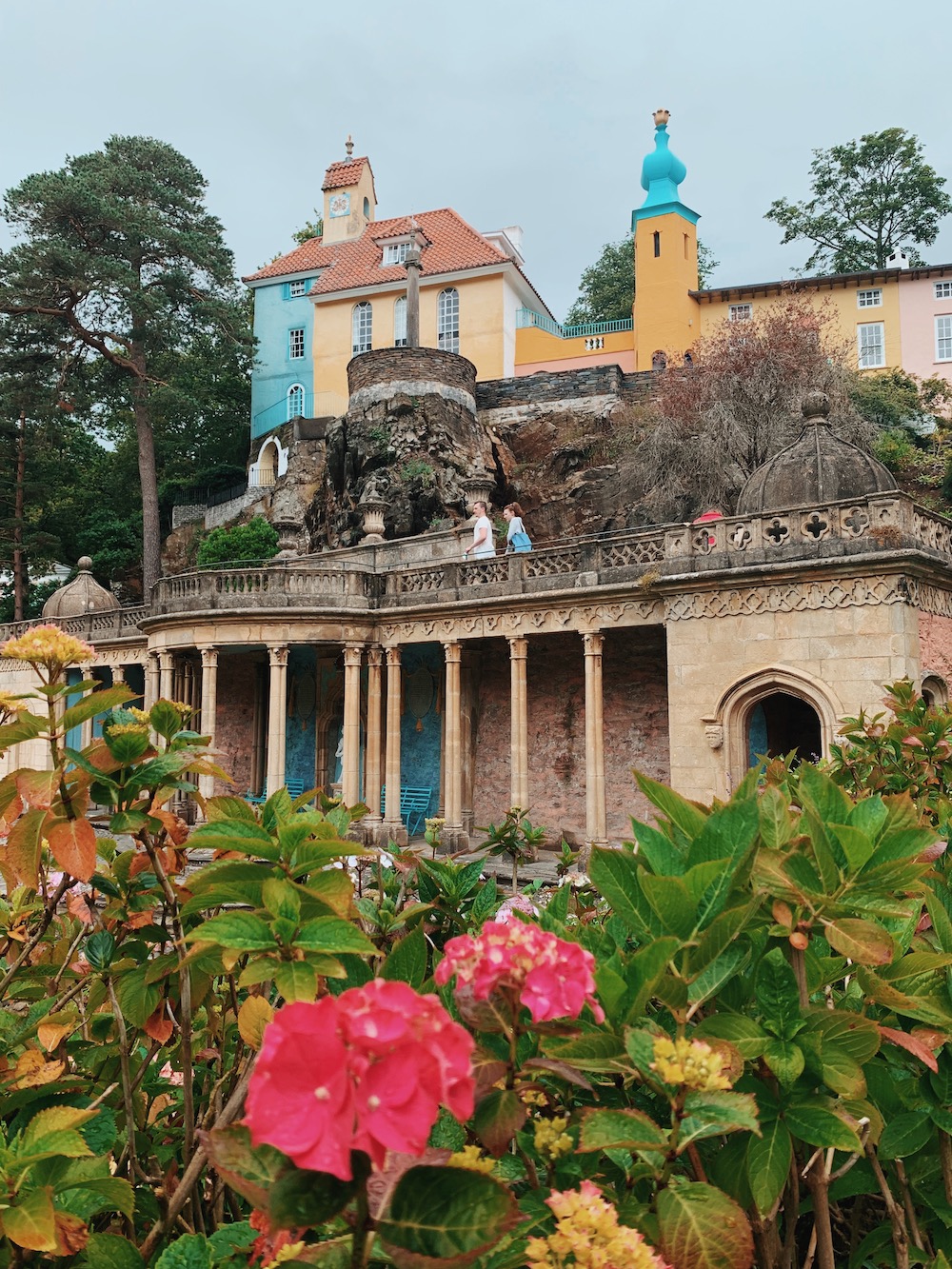 Family adventure activity centres near Trawsfynydd Holiday Village
Zip World Fforest Park (37 minutes)
Zip World Quarry (1 hour 4)
Zip World Llechwedd (23 minutes)
Adventure Parc Snowdonia (53 minutes)
Revolution Bikepark (48 minutes)
One planet adventure (1 hour 3)
Who is Trawsfynydd Holiday Village best for?
I asked the staff at the holiday village who their main clientele was and it really is a massive mixture.
At these log cabins in Wales you get couples (old and young) looking for a romantic, peaceful escape. Families with young children who love the outdoors and the kids enjoy the freedom they can have in this safe holiday park. You get hikers and bikers making the most of the biking parks and hiking routes. And people wanting to escape from their busy lives and enjoy the peace and tranquillity.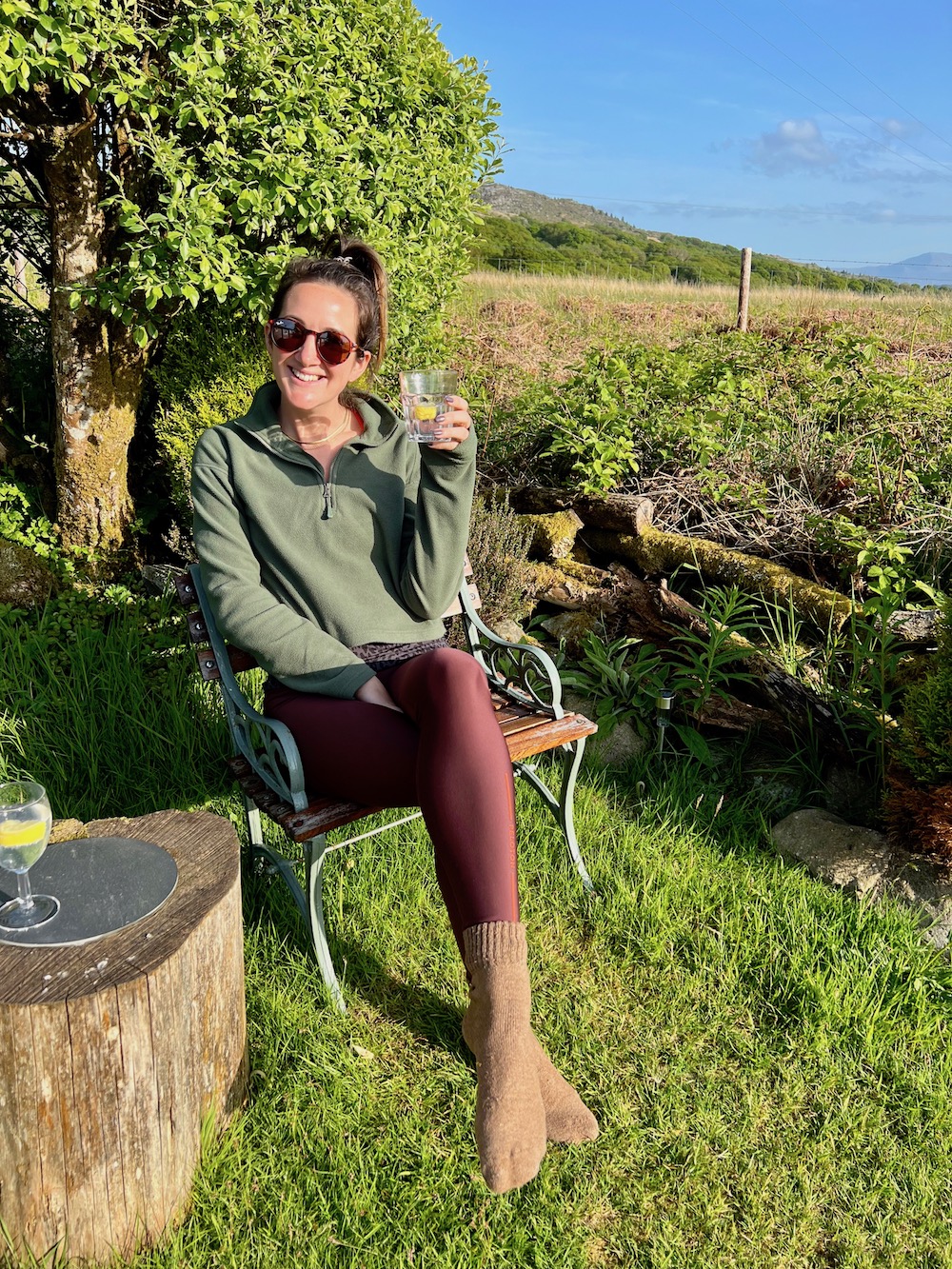 I thought Trawsfynydd Holiday Village might be similar to a caravan park. In some ways it is, in that there are lots of cabins in the countryside, but it also really isn't. There's a shop and a cafe with a bar but there's no on-site entertainment. There's a sense of community and the playing field at the centre of the park brings people together, but there are no Red Coats, karaoke or cocktail jugs!
There's no expensive climbing wall for the kids, instead there are actual mountains to climb. There's no petting farm, instead the park is surrounded by fields full of sheep and cows. There are forests and fields and streams and adventures to be had. Just not the kind of adventure where you need a pocket full of 50p's to keep playing!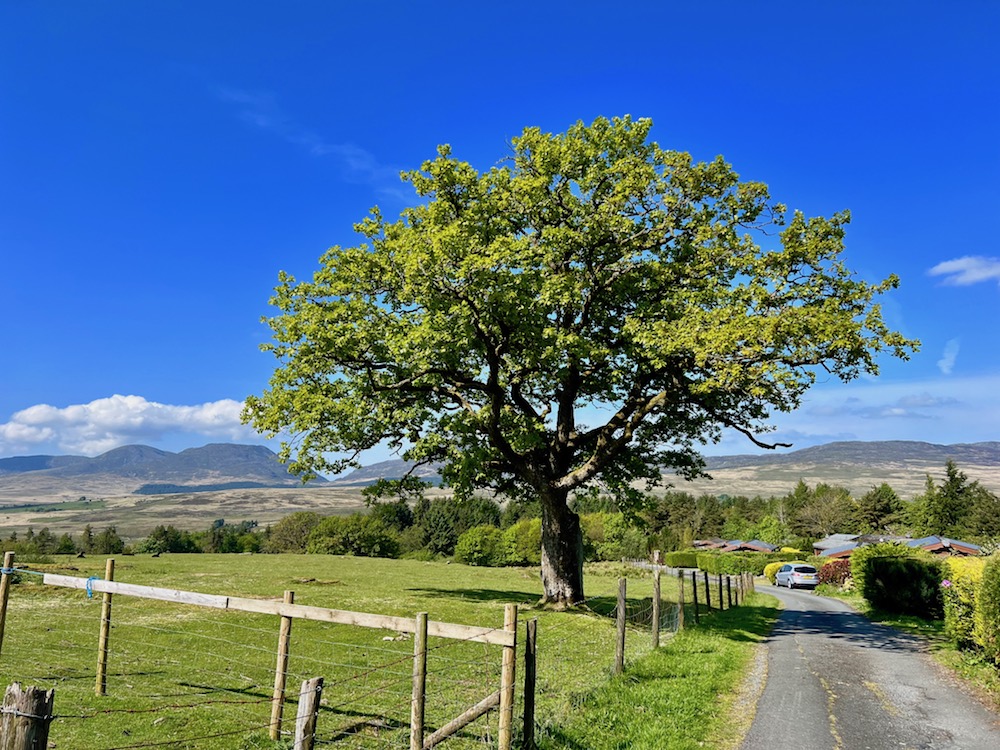 Can you take your dog to Trawsfynydd Holiday Village?
Yes! The whole park is dog friendly. There's a dog walking field where dogs can run free but they must be kept on a lead in other areas of the park. Many of the cabins have secure decking so dogs can pad about outside without being tied up.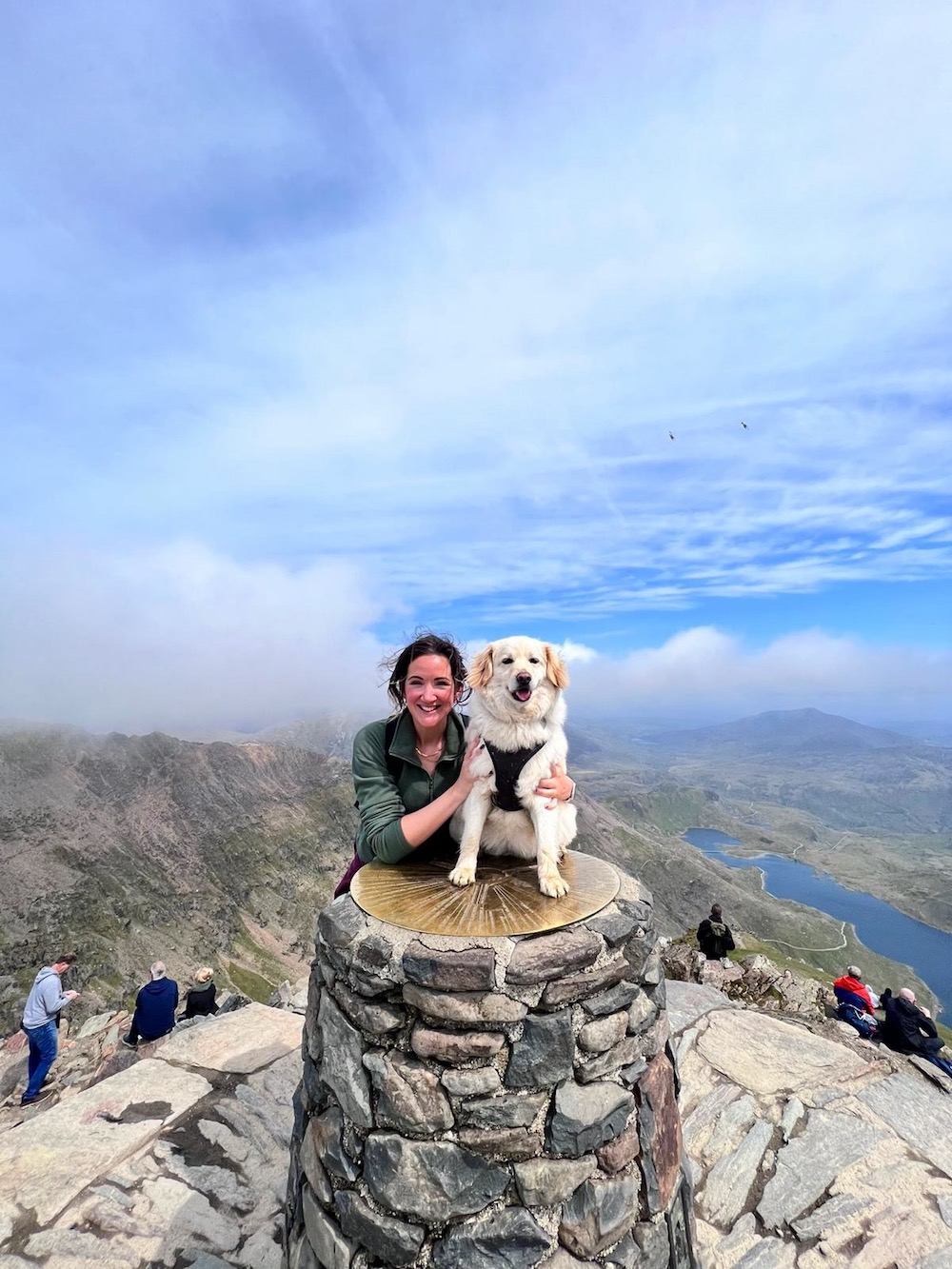 Cabin 254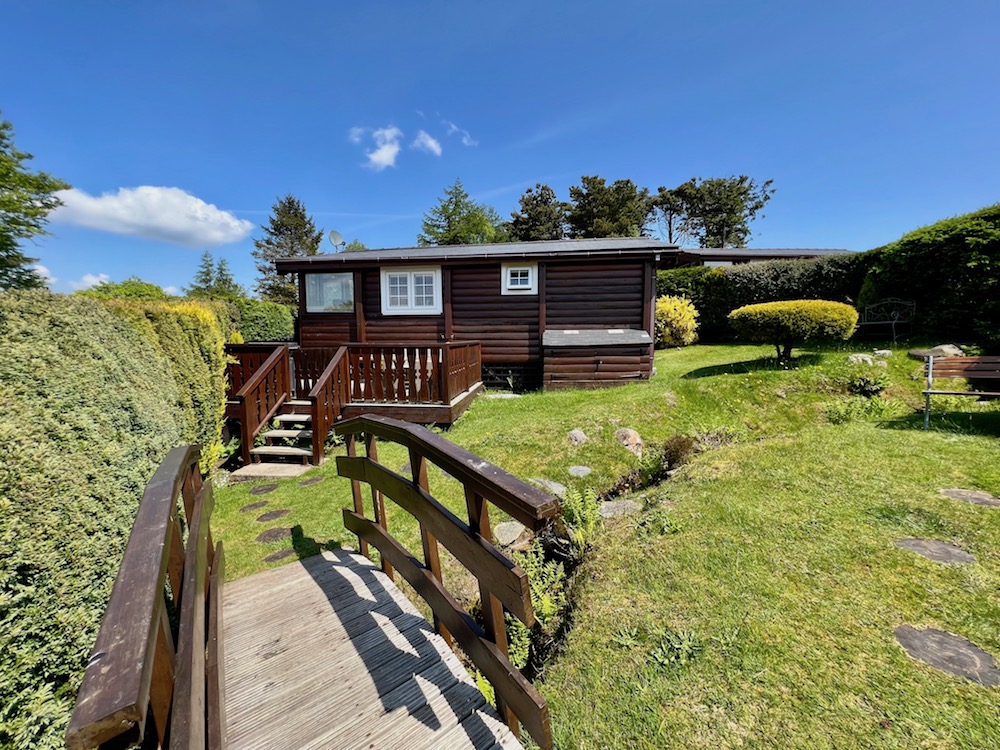 Myself and my friend, Jen, stayed in Cabin 254 which was just perfection. The log cabin itself was lovely with a modern kitchen, a cosy living area and two small dining areas, one around a breakfast bar and the other at a small table. There was a double bedroom and a single bedroom with super comfy beds and the bathroom had a great shower.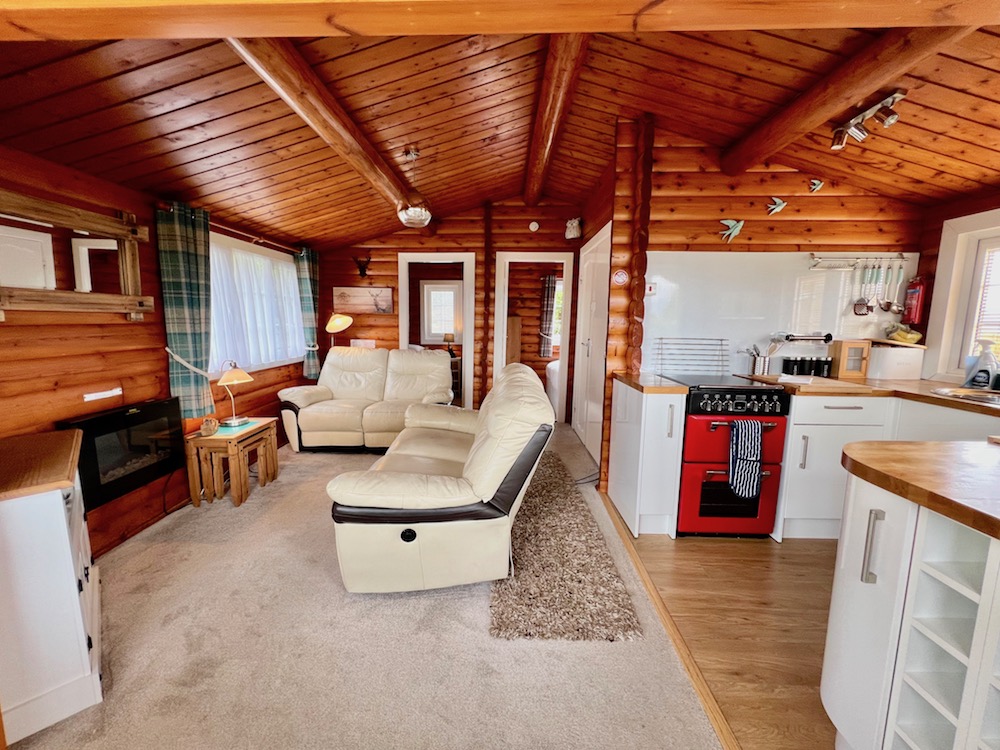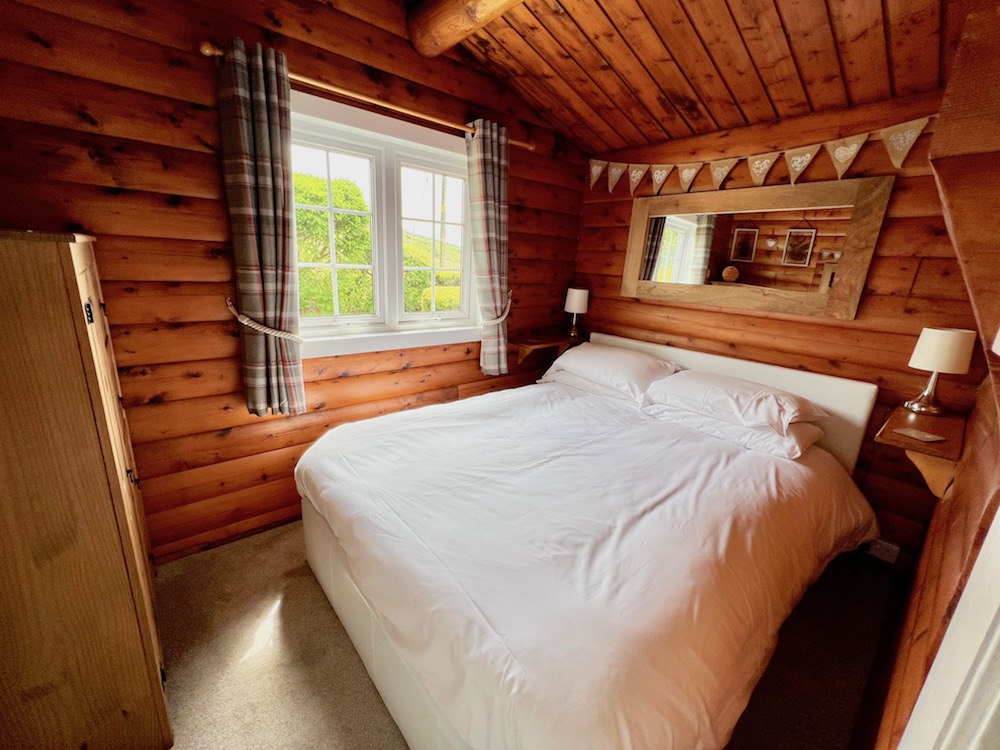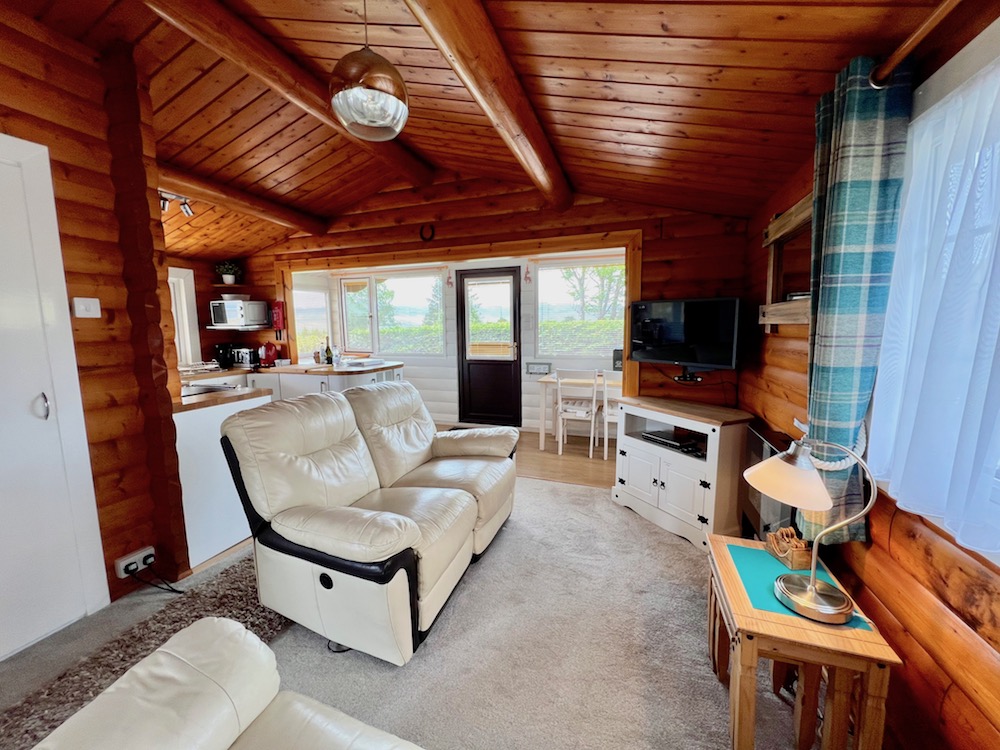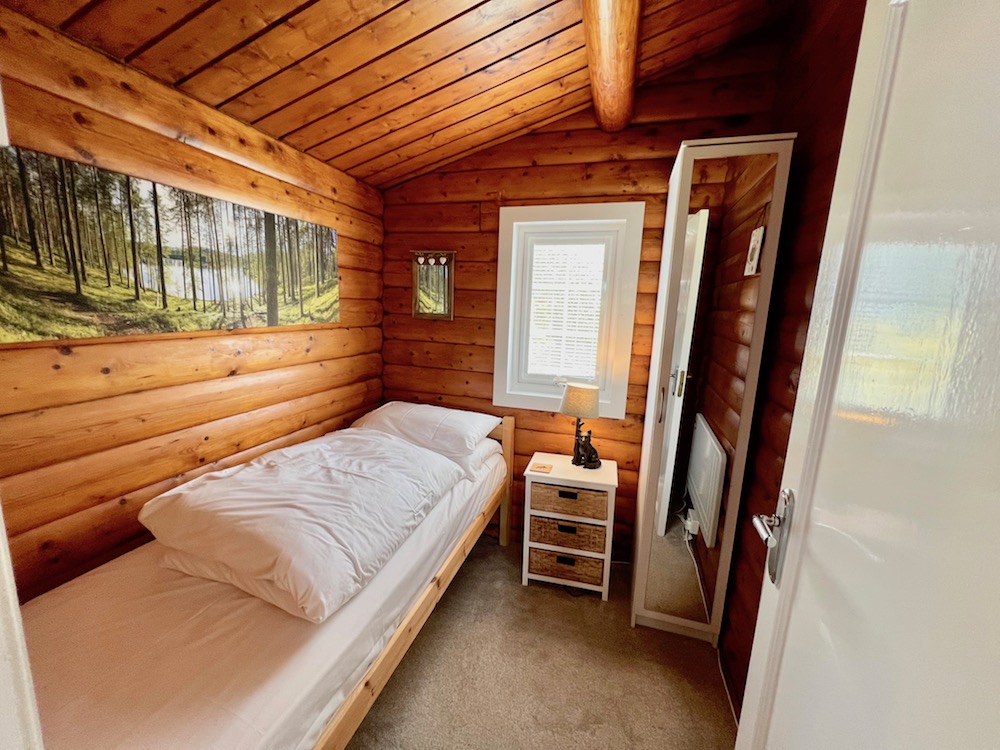 But the real highlight of this cabin is the garden. A large deck wraps around the cabin and leads out onto a garden with a quaint bridge over a babbling brook. There are three seating areas that catch the sun at different times of day and all look out to that incredible view. It was beautiful and the garden was such an unexpected treat.
If you're going to hire a log cabin in Wales, this is the one you want!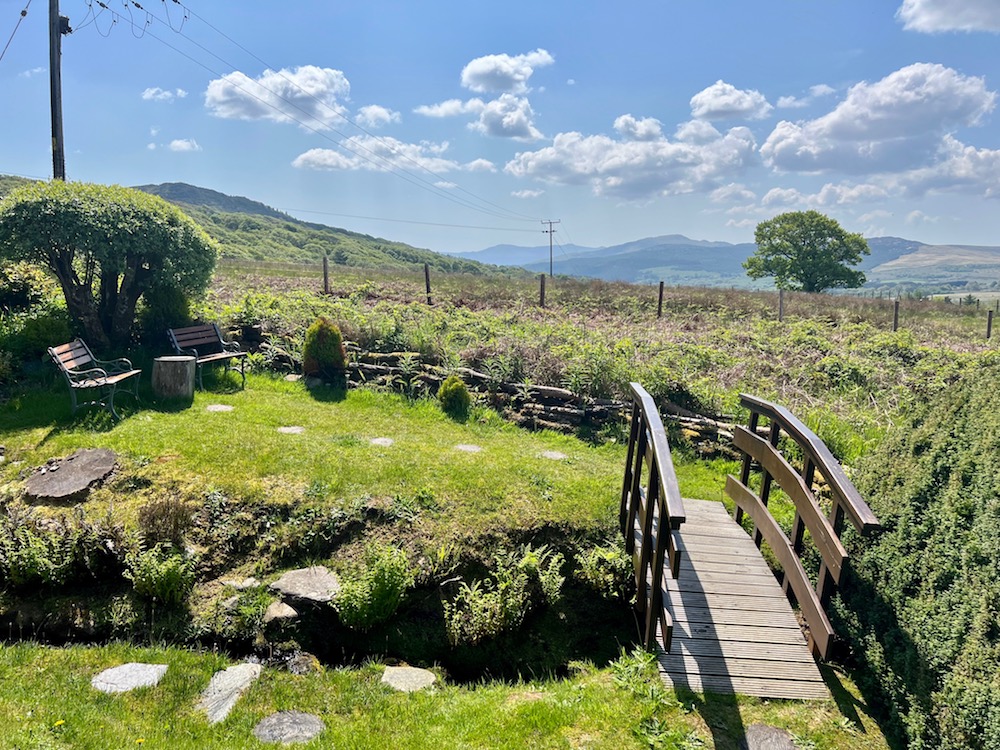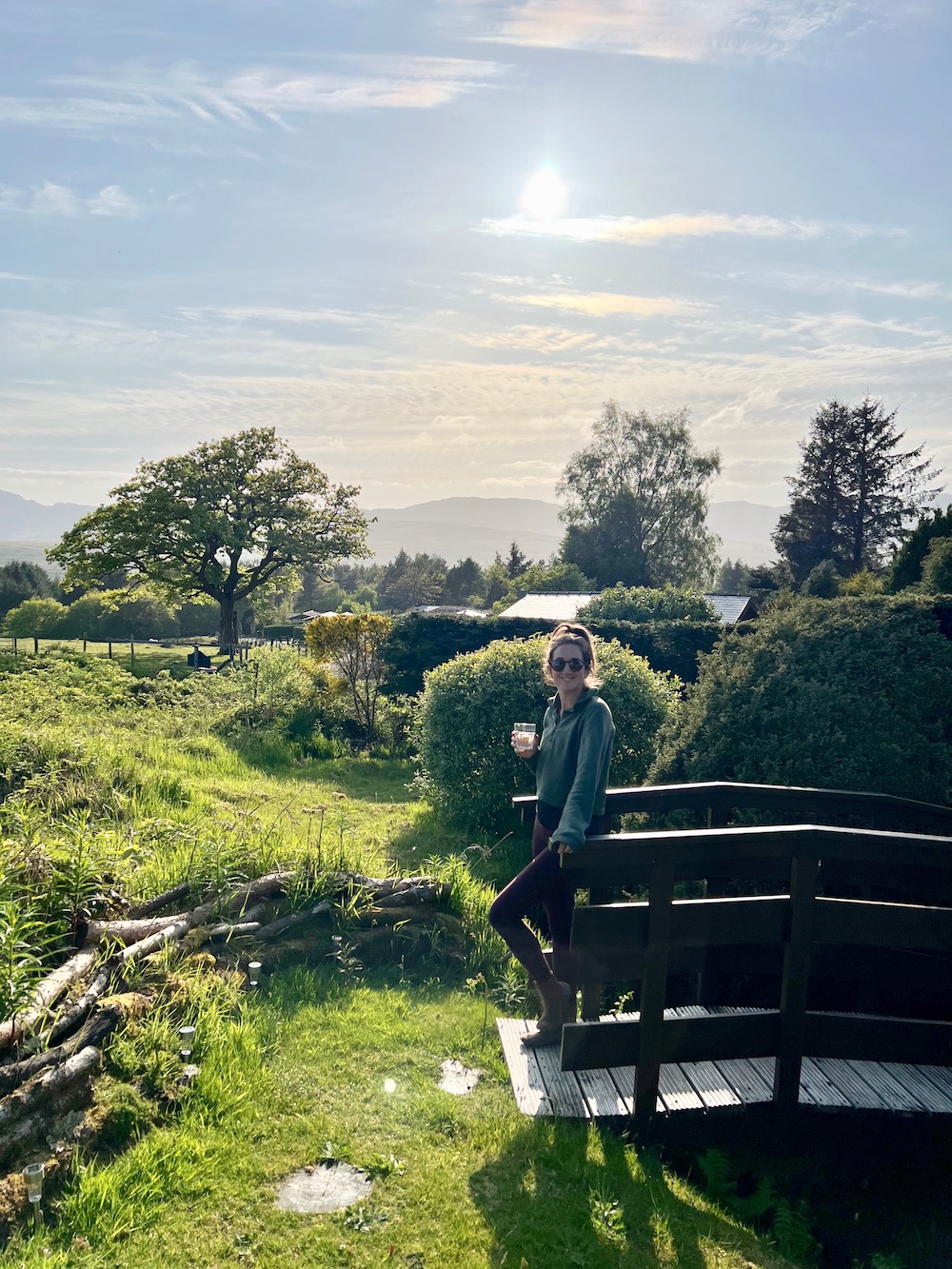 Mixed reviews
If you look at online reviews of Trawsfynydd Holiday Village you might see that they're quite mixed. As most of the cabins are privately owned, it seems some are more dated than others. My advice would be to study the photos and if you're concerned it's probably worth phoning before you book to make sure you're in the best cabin available.
The cabins are rated bronze, silver, gold and platinum so go with a platinum if you want the best available. 
Personally, I think even the bronze cabins at Trawsfynydd Holiday Village are nicer than a basic caravan on a caravan park…and they're a lot cheaper too! It's around £800-£920 for a week in the summer holidays at Trawsfynydd Holiday Village but a basic caravan on a Haven site for the same dates would be about £1,500. You do get the entertainment with Haven – which will be a pro for some people but will definitely be a con for others!
These are some of the other cabins I saw inside while I was there…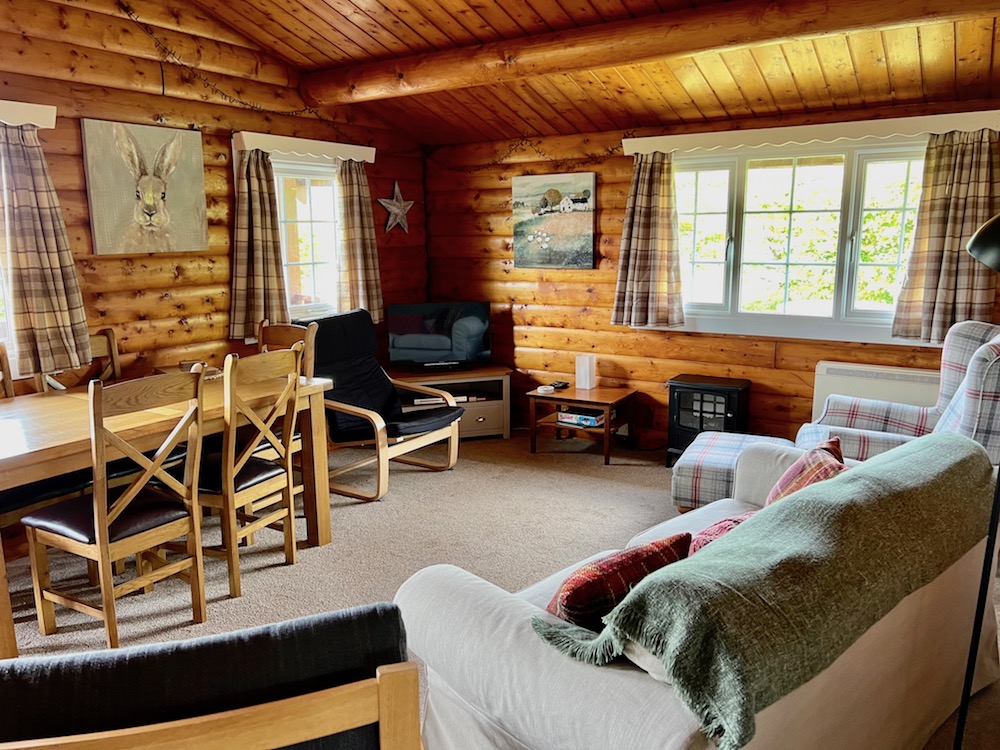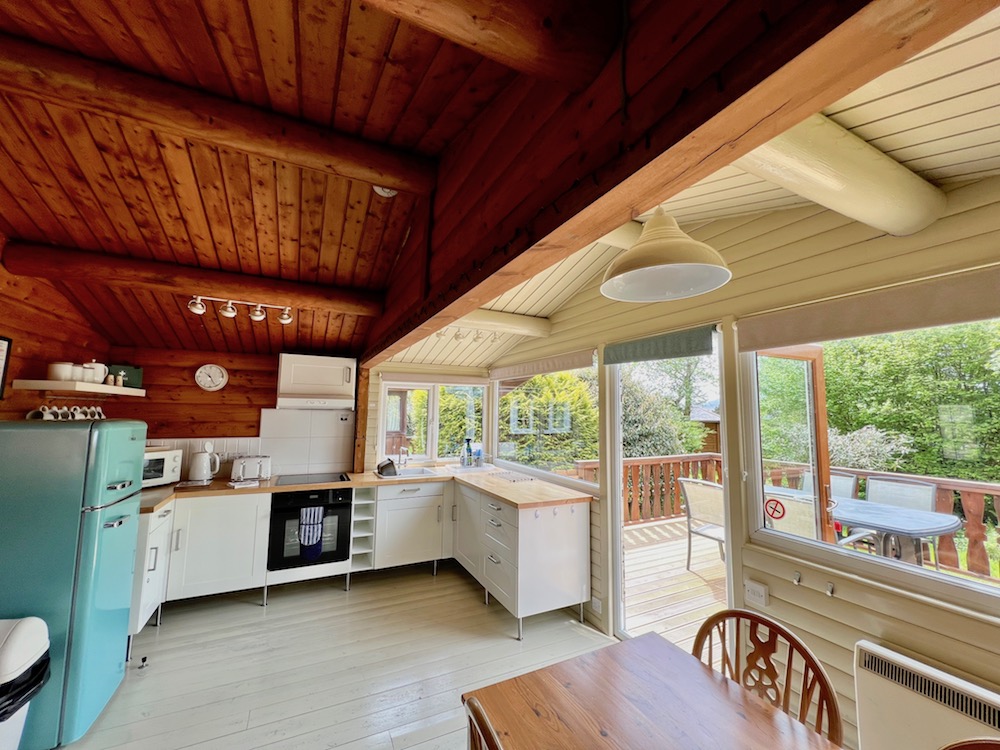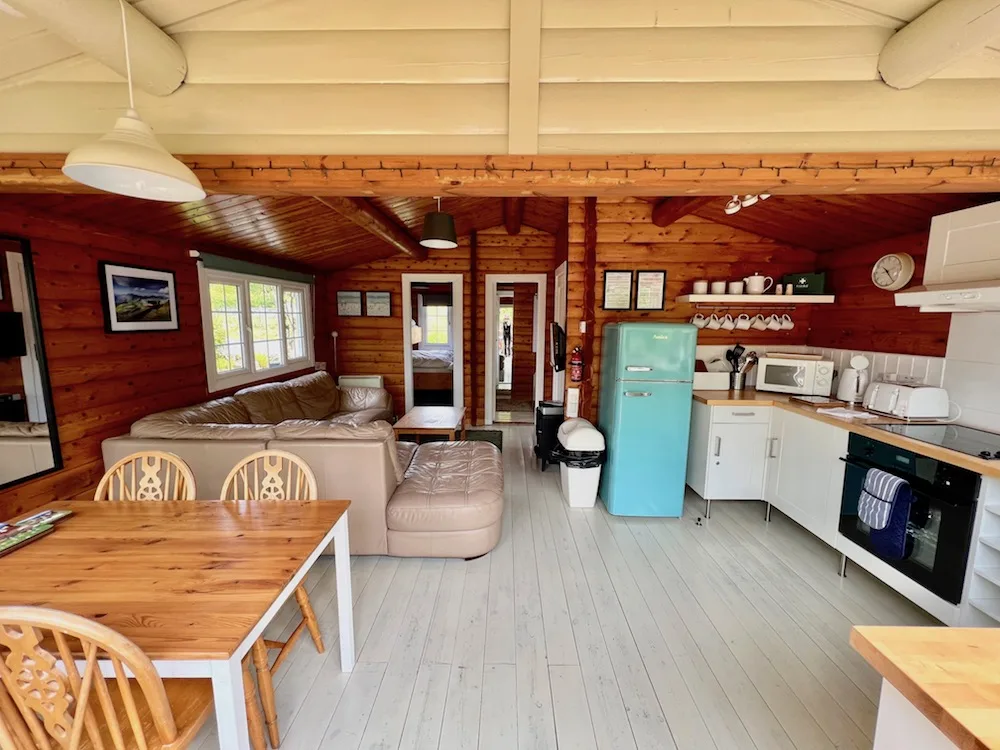 The Bunk House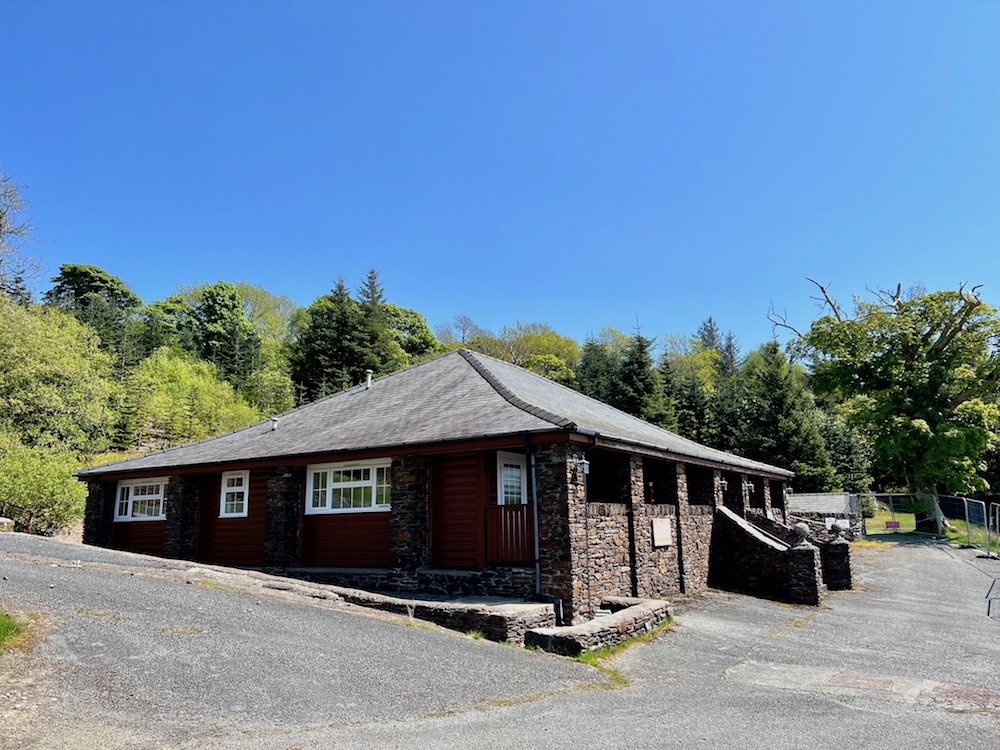 Trawsfynydd Holiday Village also has a 20-bed bunk house! There are 5 4-bed bunk rooms with full sized bunk beds. They're sturdy, wooden beds too so none of those flimsy, squeaky metal bunks!
It has a communal seating area, a fairly decent kitchen, a big outdoor area with a BBQ and private bathrooms. The showers are communal but they're individual cubicles, as are the toilets, so they feel more private than standard communal facilities.
I was told that if you book the Bunk House for a weekend, it costs about £20pp!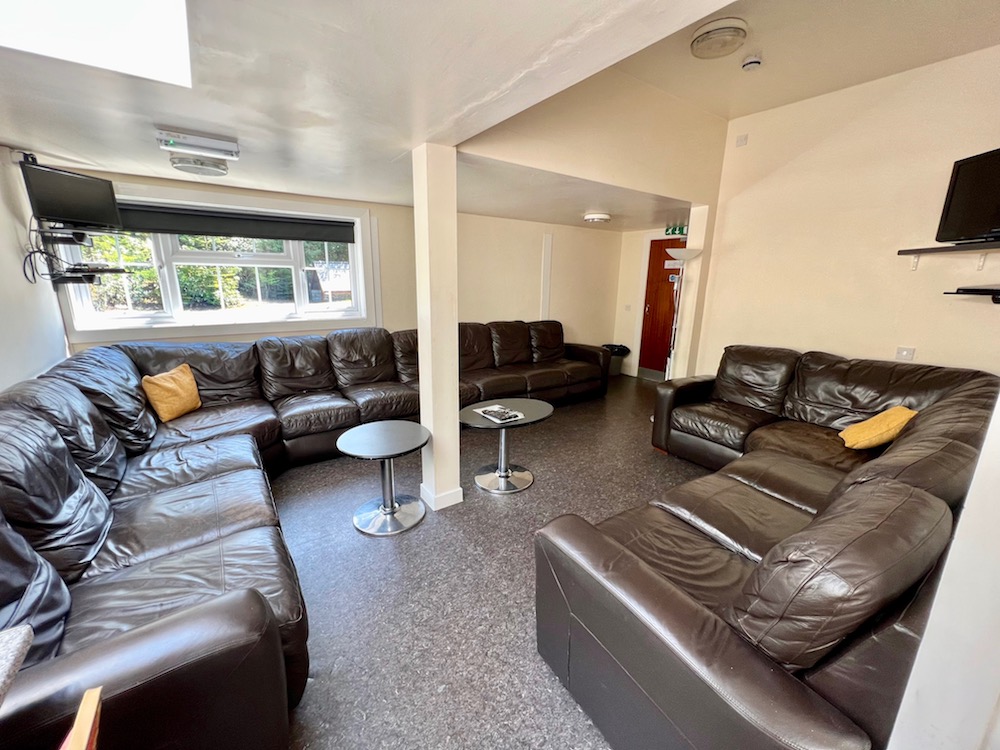 Walking up Snowon from Trawsfynydd Holiday Village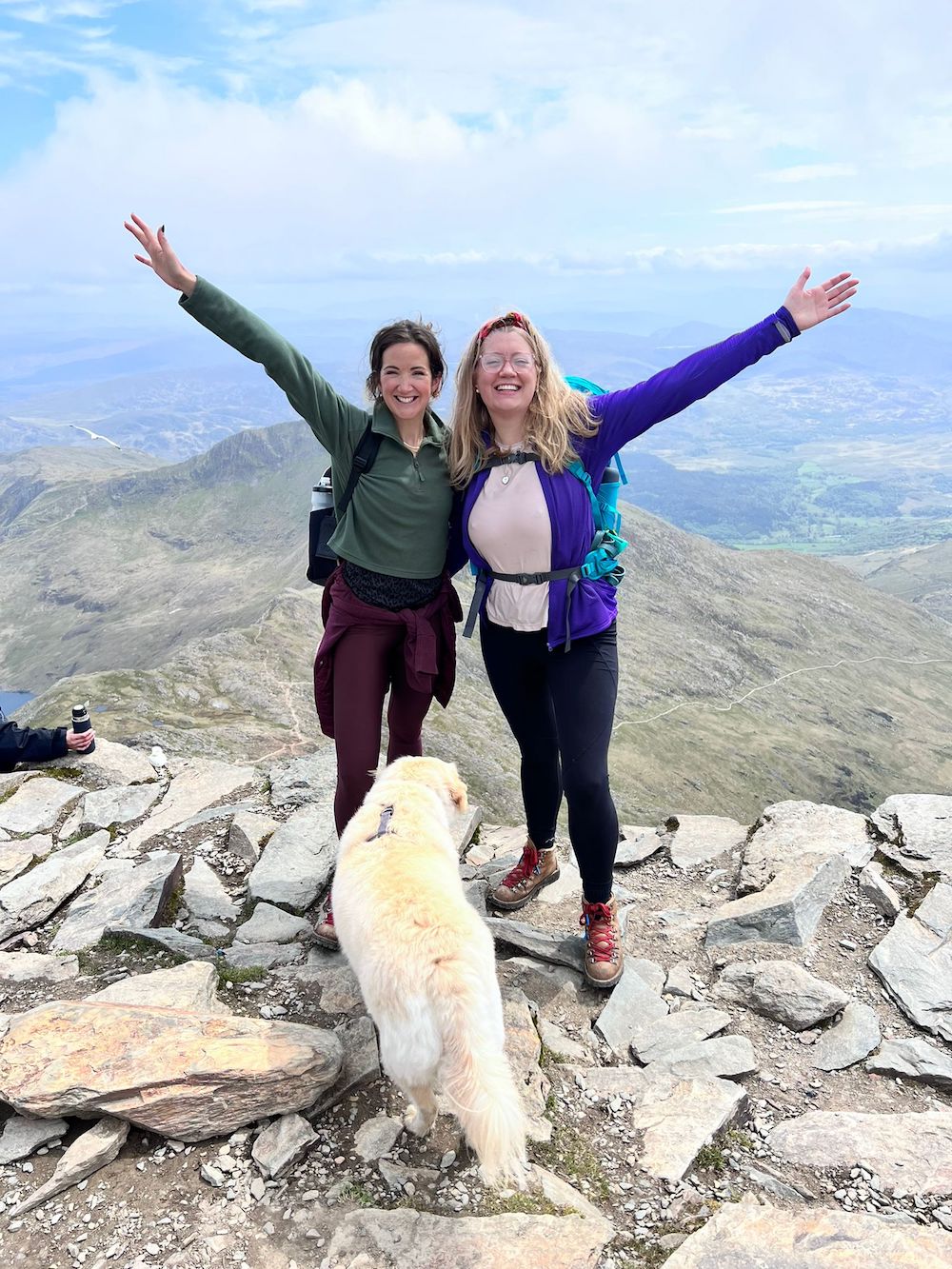 While staying in our cabin, Jen and I walked up Snowdow. As this is such a popular thing to do when staying in Snowdonia, I thought I'd tell you a little about it.
It takes 50 minutes to drive from Trawsfynydd Holiday Village to Pen-y-Pass which is where we began the hike. You can park at Pen-y-Pass if you book a space in advance. Unfortunately, I wasn't that organised so we used the Park & Ride and parked at Nant Paris and then took the bus to Pen-y-Pass. This was actually all really smooth and easy and I was really impressed with the Snowdon Park & Ride.
We walked up the Pyg Track, which is short and steep, and back down the Miner's Track, which is a little longer and less steep and there's the opportunity for a dip in the lake at the bottom.
We then collected the car and drove to Betws-y-Coed, a pretty little village about 20 minutes from Pen-y-Pass. We browsed the outdoor shops and had a drink at the Royal Oak Hotel. Pop into the bakery at the spar if you're hungry as they have the best cakes and pastries! And if you've got any energy left there's a really nice walk along the river.
Things you need to know…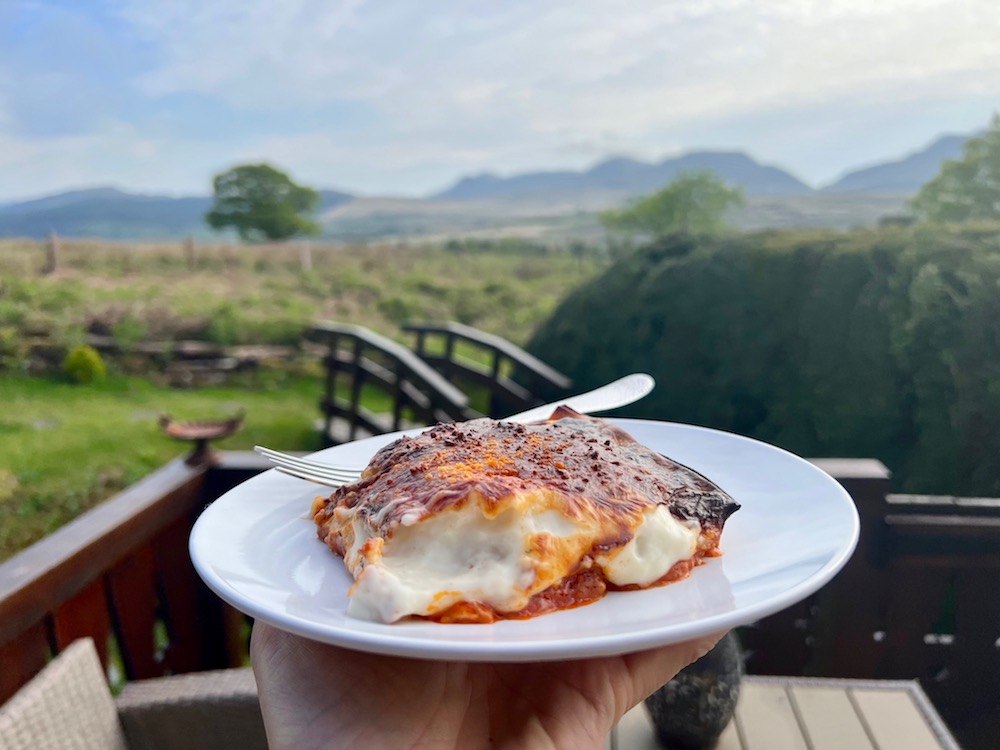 The main thing you need to know before visiting Trawsfynydd Holiday Village is that it's best to take as much of your food and drink with you. There's a small shop onsite and small shops in the villages but there aren't any big supermarkets nearby.
I'd also pack a few books and maybe some card games or board games.There isn't much in the way of wifi available on site so it's unlikely you'll be able to stream or download films. I did have a good phone signal and 4G.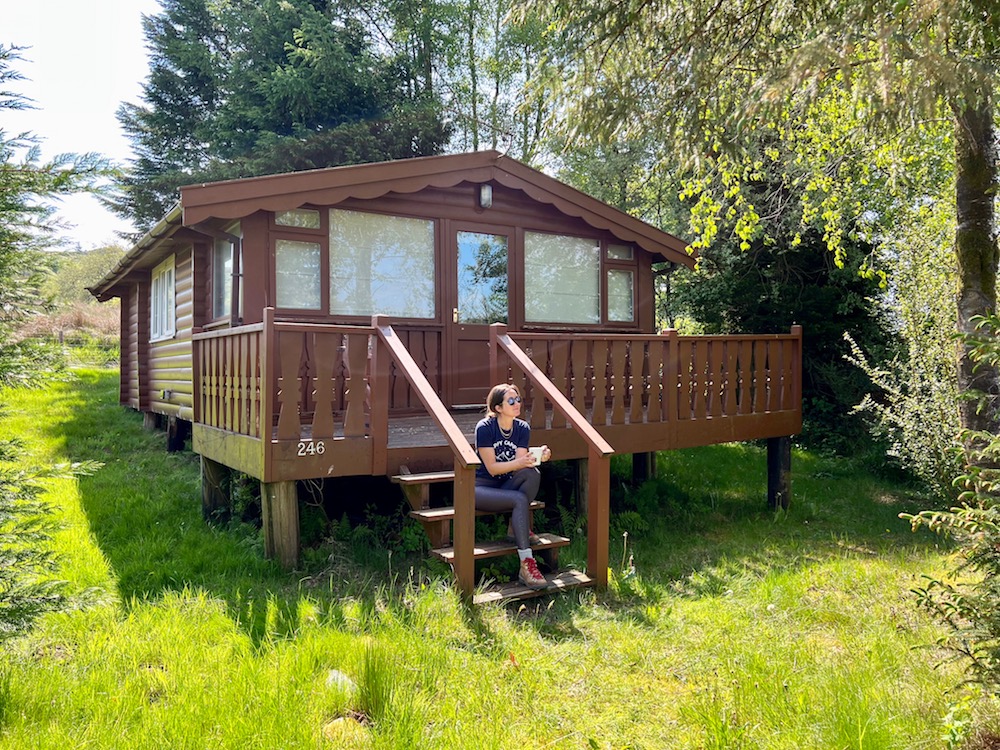 My stay at the log cabins in Wales was a hosted press stay. I'd like to say a massive thank you to Trawsfynydd Holiday Village for inviting me and introducing me to this gorgeous gem of a holiday village.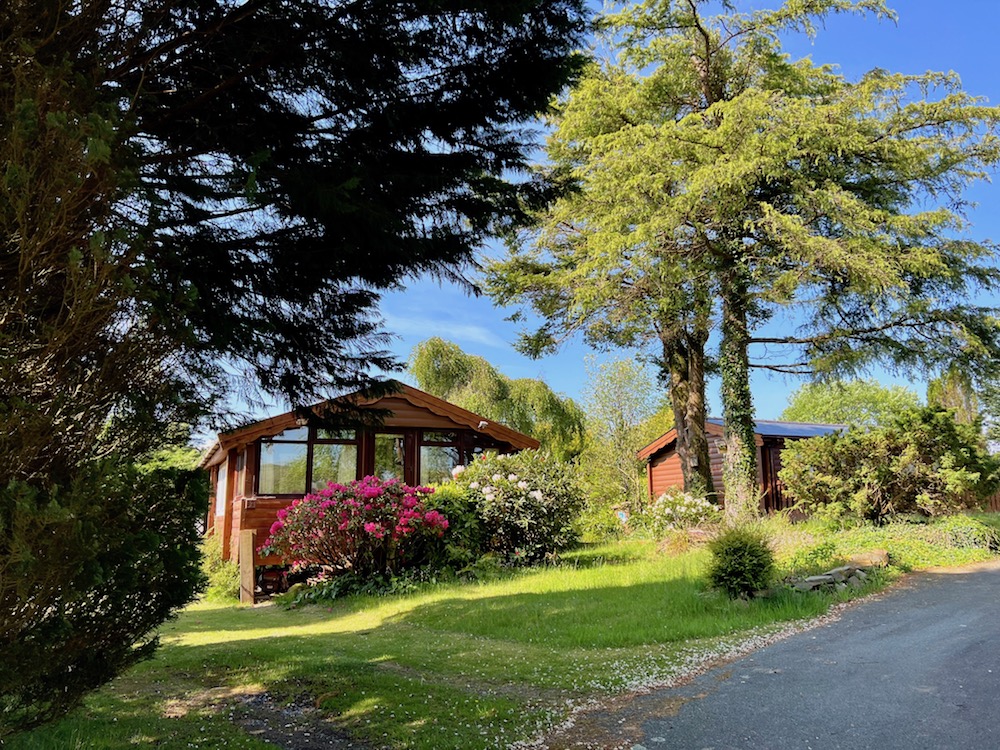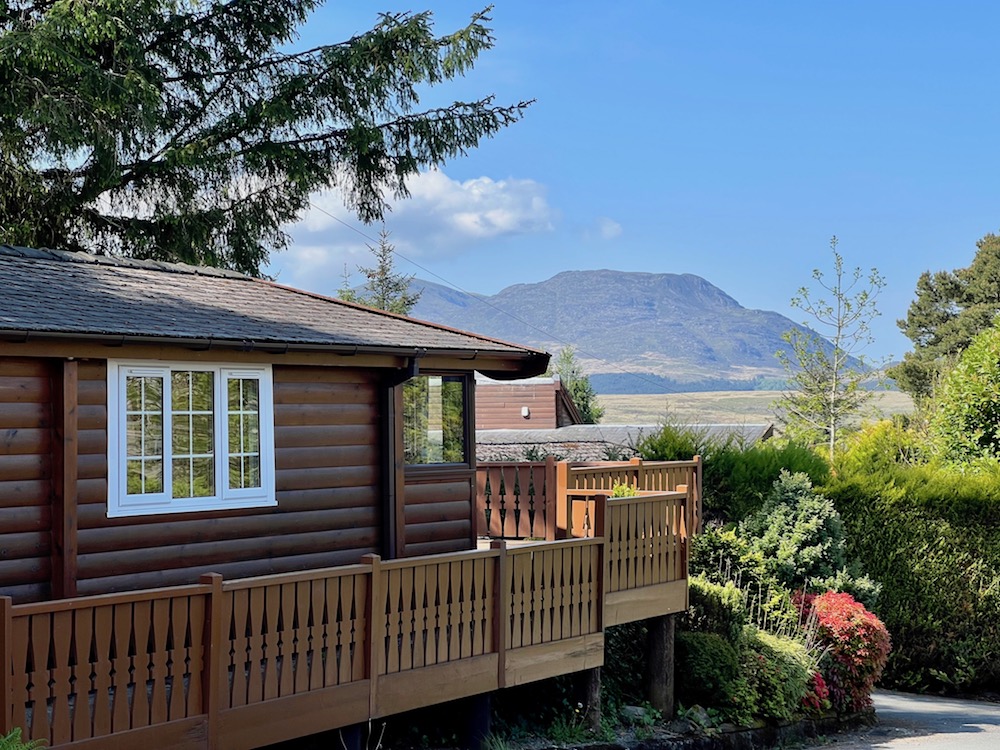 Source: thetravelhack.com